MOSCOW (Sputnik) — According to Nabiullina, the representatives of BRICS central banks did not discuss in detail creating an analogue to SWIFT payment system during their meeting earlier Tuesday.
"We have topics, we are discussing with our [BRICS] partners first of all on a bilateral basis, the issues of possible cooperation in payment systems, these are the questions that we are discussing," Nabiullina told reporters.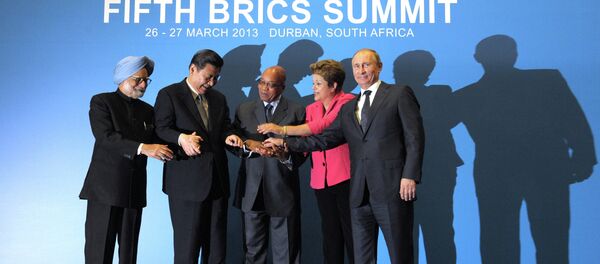 BRICS members' central banks are concerned over the Greek crisis' consequences for financial markets overall, Nabiullina told reporters.
"We did not discuss it [the situation] in details, and did not aim to work out a common position. Of cource, everyone is concerned over what is happening there and… what the consequences would be for financial markets overall and the consequences for countries with forming markets, including BRICS member states."