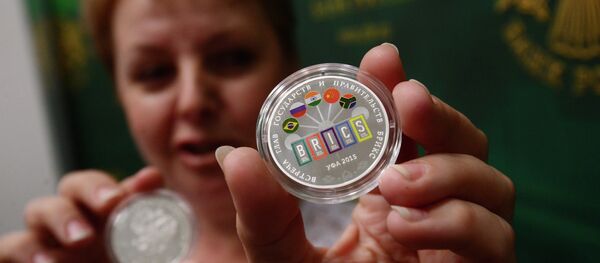 MOSCOW (Sputnik), Yulia Shamporova – BRICS member states – Brazil, Russia, India, China and South Africa – agreed to set up a joint development bank that will focus on infrastructure projects. It will become operational when endorsed by all BRICS member states.
The bank, with a $100 billion capitalization, is regarded as an alternative to Western-based global financial institutions such as the International Monetary Fund (IMF) and the World Bank.
South Africa's trade minister said he expected NDB to have a modus operandi focused on "the needs of developing countries to actually move up… and industrialize."
He said the African Development Bank promotes economic development in the region, but its current financial obligations are equivalent to 2 percent of the continent's growth.