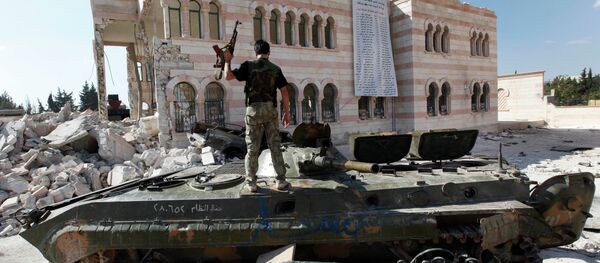 Speaking at the Pentagon on Monday, President Obama reiterated that a successful defeat of IS militants needed local cooperation with ground forces in Syria and Iraq.
"The strong consensus is in order for us to succeed…we have to develop local security forces that can sustain progress."
And so, as part of a broader effort to degrade and ultimately destroy the extremists, the Obama administration has been training and equipping ground forces in Syria and Iraq to combat the terror group, while it leads an airstrike campaign against its territory.
"It is going to be vital for us to make sure that we are preparing the kinds of local ground forces and security forces with our partners that can not only succeed ISIL, but then sustain in terms of security and in terms of grievance."
The only problem with this strategy, it seems, is that there simply aren't enough people for the Pentagon to train. At least not the kind they are looking for.
Speaking before the Senate Armed Services Committee on Tuesday, US Defense Secretary Ashton Carter publicly admitted that the Pentagon's training efforts are a far cry away from their stated goal. The initial goal of the program was to train 3,000-5,000 fighters each year. So far, they have only been able to train 60 Syrian rebels.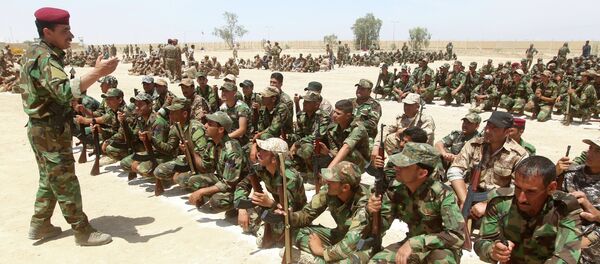 "I said the number 60, and I can look out at your faces and you have the same reaction I do, which is that that's an awfully small number," Carter told the committee.
The reason for the low number, according to Carter, is the strict vetting process required to identify these so-called moderate rebels. Not only do the fighters have to pass a counter-intelligence screening, but the Pentagon must also ensure that they are opposed to Syrian President Bashar al-Assad, and that they are committed to fighting IS.
While conceding that the numbers were indeed much lower than expected or needed, Carter continued to back the program, saying that it was "essential" and adding that he expects the numbers to improve.
The defense secretary said the Pentagon was currently vetting around 7,000 prospective recruits. However, given the complicated, and often contradictory requirements, it is difficult to imagine that the Department of Defense will be able to up their 60 recruits to a significant enough force.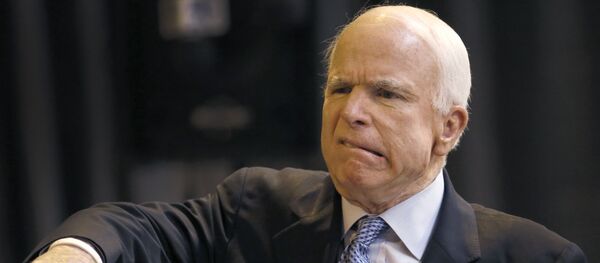 Committee Chairman Senator John McCain was quick to slam the administration's efforts, noting that IS was gaining territory in Syria and Iraq and expanding influence in the region, and in Africa and Central Asia.
"Our means and our current level of effort are not aligned with our ends," he said. "That suggests we are not winning, and when you are winning in war, you are losing."
"It's not that we're doing nothing," he added. "It's that there is no compelling reason to believe that anything we are doing currently will be sufficient to achieve the president's long-stated goal of degrading or ultimately destroying ISIL, either in the short term or the long term."
The training efforts have also slowed down in Iraq, largely due to rampant sectarianism in the country, and a lack of trainees. According to Carter, Iraqi Prime Minister Haidar al-Abadi's efforts to establish an inclusive government in Baghdad are being met with resistance, adding that "Abadi doesn't have absolute control in Baghdad."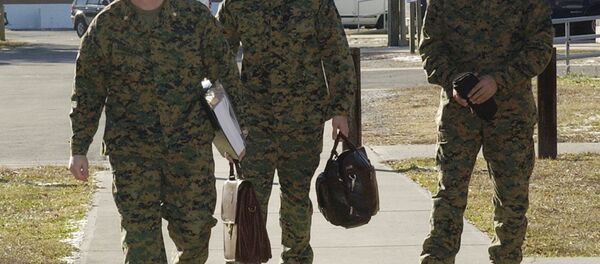 There are roughly 3,500 US troops in Iraq training around 11,000 Iraqi soldiers, Kurdish Peshmerga forces, and 2,000 counter terrorism personnel. Iraq's security forces are currently being trained to retake the strategic city of Ramadi, captured by IS fighters in May. The Iraqi army has however been struggling to recover from its collapse nearly a year ago in Mosul, when many of commanders and soldiers fled as IS fighters swept through swaths of territory in northern and western Iraq.
"This will be a test of the competence of the Iraqi security forces," Carter said about the campaign to retake Ramadi. "And it's a test they must pass…we're going to take the time and encourage them to take the time so that the operation, when they do conduct it, is successful."