Editor-in-chief of the Russian National Defense magazine Igor Korotchenko called this amount a more reasonable compensation than the ones previously voiced by French officials. Earlier, France said it was ready to pay $880 million while Moscow insisted on a compensation amounting to $1.2 billion.
"The $1.3 billion compensation the French minister mentioned is better than previous French offers. The matter will be settled during the ongoing bilateral consultations," Korotchenko said, adding that this is the only viable solution since France is not independent in making key military and political decisions.
"All the necessary funds [for the termination of the deal] France transfers to Russia should be used for purchasing large landing craft carries, which will be better for the Russian Navy than Mistrals," Korotchenko noted.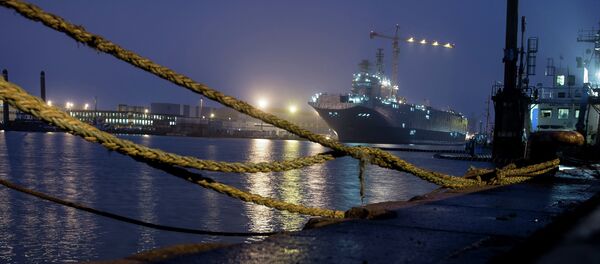 Earlier in July, a source told RIA Novosti that Paris and Moscow reached a preliminarily agreement on the compensation for France's non-delivery of the Mistrals and would continue consultations in July.
In 2011, Russia and France signed a $1.5-billion contract on the delivery of two Mistral-class helicopter carriers. Paris refused to fulfill its side of the deal accusing Moscow of meddling in the Ukrainian affairs, a claim that Russia has repeatedly denied.
In April, French President Francois Hollande said Paris would return Moscow's payment for the warships if the contract was terminated.
The Mistral-Class Helicopter Carrier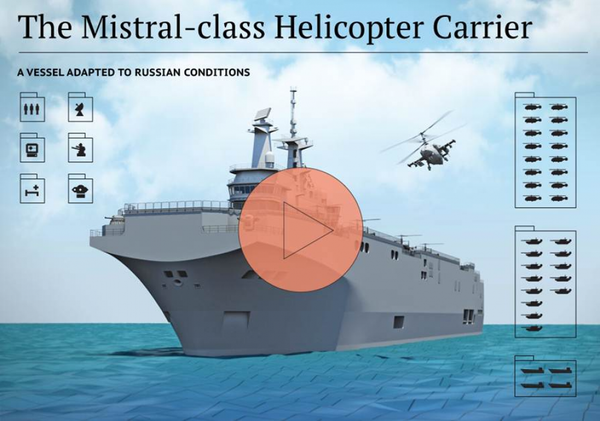 The Mistral-Class Helicopter Carrier