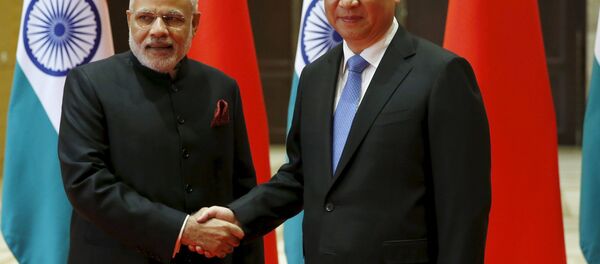 During their two-day meeting in Ufa, the leaders of Brazil, Russia, India, China and South Africa will discuss closer industrial, technological and financial integration of their countries within the five-nation bloc.
The participants will also discuss measures to set in motion the new Development BRICS Bank and a $200 billion pool of currency reserves to finance joint projects, including those proposed by Russia's Rosneft Company.
The summit comes against the backdrop of the deepening debt crisis in Greece, the stock market crash in China and the expected lifting of international sanctions on Iran which has sent oil prices tumbling down.
Leaders of Iran, Belarus, Afghanistan, Pakistan and some other non-BRICS countries will also take part in the summit held in the capital of Russia's southern Urals republic of Bashkortostan.
A one-on-one meeting between President Vladimir Putin and his Iranian counterpart Hassan Rouhani will be the high point of the two-day summit.
With the international sanctions against Tehran now on the way out, many experts believe that the return of the oil-rich Islamic nation to the world markets may push the oil prices down.
So far their expectations have proved right with crude already dipping by more than 10 percent over the past few days.