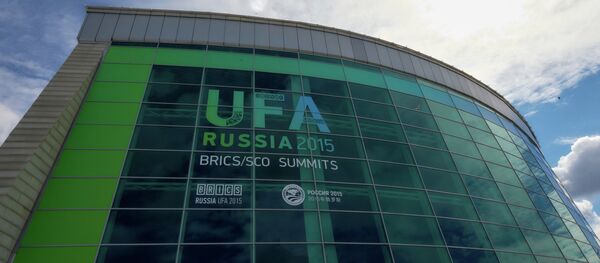 UFA (Sputnik), Anastasia Levchenko, Daria Chernyshova — A meeting between the heads of major corporations and members of the business communities of the five BRICS countries was organized by the BRICS Business Council on Wednesday within the framework of the BRICS/SCO summit in Ufa, Russia.
"We have business with Kamaz [Russian truck manufacturer], and we are trying to start this business and make buses here, in Russia," Jose Rubens de la Rosa said.
Among BRICS members, Brazil's largest business partnerships in terms of volume are with India and South Africa, he explained.
"In Russia, we are starting. We feel very comfortable here, in Russia. So, as much as Russians are able to do business, we are also able to," de la Rosa said, commenting on the state of business in Russia after the West-imposed sanctions.
After the West imposed several rounds of economic sanctions against Russia, Moscow boosted cooperation with Asian, Latin American and Arab countries, including in the manufacturing and defense sectors.
"The Russian market is big, and now it is time to work," de la Rosa added.
Brazil is a member of the BRICS group of developing economies alongside Russia, India, China and South Africa.