"We are fully aware of the economic and foreign policy problems we are dealing with now but, working together, we will resolve them all," Putin said when meeting with the visiting Chinese leader on the fringes of the SCO and BRICS summits now underway in Ufa.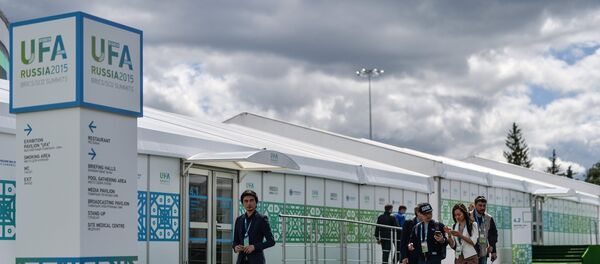 Russia's city of Ufa is hosting the seventh annual BRICS summit, which kicks off on Wednesday.
The large-scale international event will be attended by the heads of BRICS member states: Brazil, Russia, India, China, and South Africa. It will last through Thursday, July 9.
"I'm happy to welcome you in this beautiful Volga River city… I really appreciate your agreement to take part in the BRICS summit and then the SCO summit being held in one of the most beautiful places one can find here in Russia. I hope you will like it here," Putin said.
Since the previous BRICS summit in Brazil's Fortaleza, the five counties have strengthened their ties at several levels, promoting economic, business, trade and cultural cooperation as well as establishing dialogue at the parliamentary level.
"I know that the regional administration and the people who live here… worked real hard to prepare the city for the summits," he added.