The Russian embargo is a serious blow to Finnish food exporters. The impact of Russian counter-sanctions on the Finnish agricultural sector was discussed by participants of a seminar held in Helsinki on July 7 by the Finnish Central Union of Agricultural Producers MTK.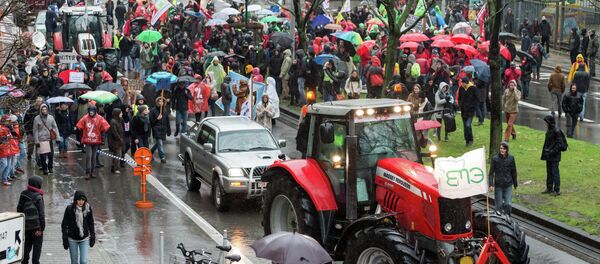 According to executive director of MTK Antti Sahi, Finnish milk producers lost about 150-200 million euros due to the Russian embargo.
The Russian ban on food supplies from the EU is a counter measure of the Russian government which was introduced after Western countries imposed sanctions on Russia because of its position in the Ukrainian conflict.
Sahi stressed that politicians, not farmers are responsible for the negative outcome of the sanctions. The MTK views measures taken by the EU leadership to compensate farmers' losses as insufficient.
"We are disappointed," Sahi said.
The MTK hopes that the crisis in Ukraine will be resolved and that trade relations with Russia will return "to normal levels."
Finnish exports to Russia fell by 31% in April 2015 compared to the same month last year. The dairy industry has been most affected by the embargo.