Ahead of Oregon, Tennessee was the first state to offer nearly free community college last year. The state covered the remainder of tuition and fees for more than 80 percent of the students who applied for full or partial federal grants. The program, called Tennessee Promise, only required students to pay for text books.
The new legislation offers a similar scheme in Oregon. It is not clear yet how many students will benefit from the program in the state, but legislative estimates predict the number to exceed 10 000, CNN reported.
"Community colleges are the ladder from poverty to the middle class, and the more access and affordability that can be created for students the better," James Sinks, a
spokesman for the Oregon Community College Association said.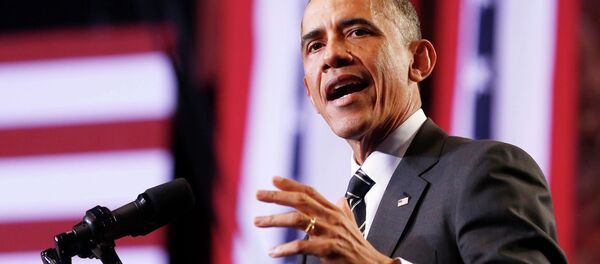 10 January 2015, 02:25 GMT
To be considered eligible for the program, the recipients must have applied for the state and federal aid grants available to them, lived in Oregon for at least 12 months and maintained a 2.5 grade point average.  It is also necessary to begin community college course work within six months of finishing high school or the equivalent, take courses that are required for graduation and pay a minimum of $50 per term.
According to Oregon Department of Community College and Workforce Development, local colleges have the second-highest tuition in 15 western states. A three-credit community college course in Oregon costs about $275 plus books and fees.
It costs the state about $14,000 a year to support somewhat 70,000 unemployed Oregonians between the ages of 18 and 24 who have no education beyond high school in social services.
"A lifetime of food stamps is much more expensive than the annual community college tuition of $3,000," state Senate Education Chairman Mark Hass said in legislative testimony on May 28. "Until they get an opportunity, they're likely to be going down a pathway to poverty."
The total budget allotted for this program is $10 million per fiscal year. If Gov. Kate Brown signs the bill, Oregon will begin the program in 2016.