WASHINGTON (Sputnik) — The report revealed that British intelligence operatives were listening when German Chancellery Director-General for EU Affairs, Nikolaus Meyer-Landrut, advocated in a phone conversation a special International Monetary Fund (IMF) bailout plan for Greece funded by the BRICS countries.
"Intercepted communication by UK's Intelligence Services… reveals German negotiating positions ahead of a European Union Summit to discuss a joint German-French response to the financial crisis in Greece."
According to the document, on October 14, 2011, Meyer-Landrut provided an overview of what Berlin planned to ask for and would be prepared to support.
"[T]he Germans would support a special IMF fund into which the BRICS nations would pool funds for the purpose of bolstering eurozone bailout activities."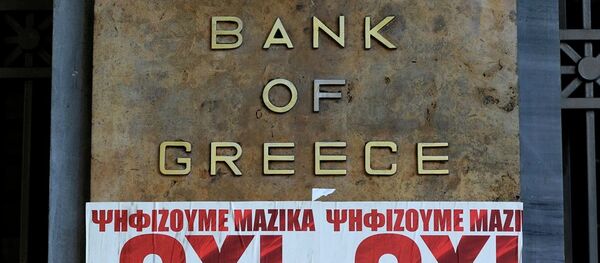 Meyer-Landrut also believed that a resolution of the Greek crisis would require greater private-sector involvement than was first thought, the document said.
Moreover, the senior German official said the Greek government of the time could not be trusted to enforce agreed terms in a rescue agreement by itself.
Meyer-Landrut added that "a full-term team will have to be ensconced in Athens for the purpose of monitoring the situation."
The identity of the British government organization that carried out the surveillance is nowhere identified in the released WikiLeaks document.
However, British elint, or electronic intelligence, and sigint, or signals intelligence, is usually carried out by Government Communications Headquarters (GCHQ), based in Bletchley, England, which is Britain's equivalent of the US National Security Agency.