With an estimated 2,500 to 3,000 British citizens visiting or residing in Tunisia, the UK's Foreign Office advised all of those individual to leave as soon as possible.
"Although we have had good co-operation from the Tunisian government, including putting in place additional security measures, the intelligence and threat picture has developed considerably, reinforcing our view that a further terrorist attack is highly likely," the Foreign Office said.
Still, Foreign Secretary Philip Hammond stressed that there was no indication of a "specific or imminent threat."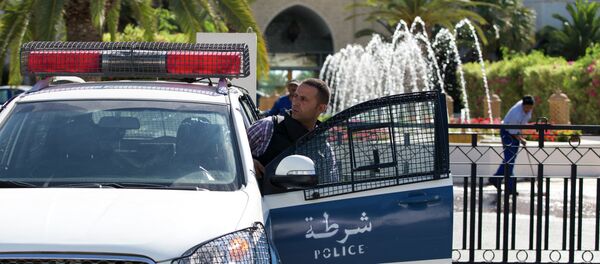 "The FCO advise against all but essential travel to the rest of Tunisia. If you're in Tunisia and you don't have an essential need to remain you should leave by commercial means," the ministry said online.
The advisory comes nearly two weeks after a terrorist attack at a Tunisian beach resort left 38 foreign tourists dead, including 30 British citizens. Following that incident, Tunisian President Beji Caid Essebsi issued a state of emergency for 30 days.
"We would not have felt obliged to decree the state of emergency if we were not convinced that our country was facing numerous terrorist plans to destabilize the country," Tunisian Prime Minister Habib Essid told parliament on Wednesday.
Following the Foreign Office advisory, the Association of British Travel Agents told all those currently planning to travel to the North African country to contact their booking company.
"Those with holidays booked within the next 48 hours to Tunisia are advised to contact your travel company to discuss available options," a spokesman for the organization said. "If you have booked a package you will be entitled to a refund or alternative holiday."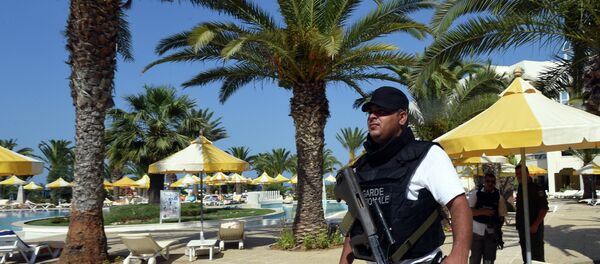 Hammond also stressed that an investigation into the June 26 shootings is still underway.
"Furthermore, we have now completed an assessment of the security measures in tourist areas and while we are working with the Tunisian authorities to further strengthen those measures, we judge that more work is needed to effectively protect tourists from the terrorist threat," he said, according to the BBC.
The attacks on the resort, as well an earlier shooting at the Bardo Museum, were both claimed by the self-proclaimed Islamic State terrorist group.