"Yeah, I mean, I think this is probably the single biggest example of the revolving door that we've ever had," award-winning journalist Matt Taibbi, of Rolling Stone magazine, said in an interview with Democracy Now.
Holder is returning to Washington-based corporate law firm Covington & Burling, where he worked for eight years before becoming head of the Justice Department.
During his time at Covington, the firm's client list included many of the big banks Holder failed to criminally prosecute as attorney general for their role in the financial crisis, including Bank of America, JPMorgan Chase, Wells Fargo and Citigroup.
"He spent six years essentially guiding all of these Wall Street firms, which many of them are clients of this company that he's now working for — he guided them all back to profitability," Taibbi said of Holder, who made $2.5 million in his last year at Covington.
"He allowed bankers to escape prosecution. And now he's going right back to that firm, where he's going to enjoy a very lucrative partnership, whether he ever works again, you know, for the rest of his life."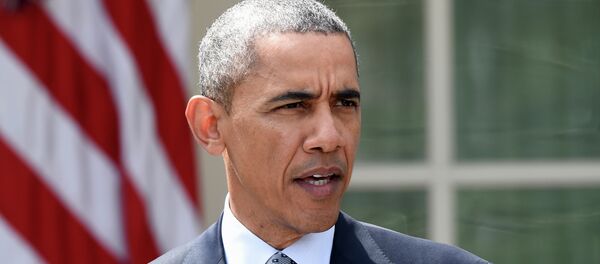 Taibbi compared Holder to former Louisiana Congressman Billy Tauzin, who left Congress to take a $2-million-a-year job with pharmaceutical lobbying firm PhRMA – right after he helped pass the prescription drug benefit bill.
Still, Taibii thinks Holder's career move is much more egregious than that of the former Louisiana lawmaker, saying that the recently retired attorney general's return to his old employer "just blows Tauzin away."
Taibii agreed that as attorney general in the Obama administration, Holder became a point person for "extrajudicial settlements," in which major financial firms were able to reach deals that were not reviewed by a judge.
"Yeah, Holder, in general, pioneered a number of different ways that essentially a lot of these too-big-to-fail companies were allowed to buy their way out of trouble. … Holder just started striking deals and not submitting them for judicial review," he said.
"So he did a $13 billion settlement with JPMorgan Chase where no judge signed off on the deal. The whole thing was done in secret. He essentially institutionalized the back room. This was just a deal where a bunch of bankers got together with a bunch of Justice Department officials, money changed hands, and that was it. The whole – all of their criminal problems went away."