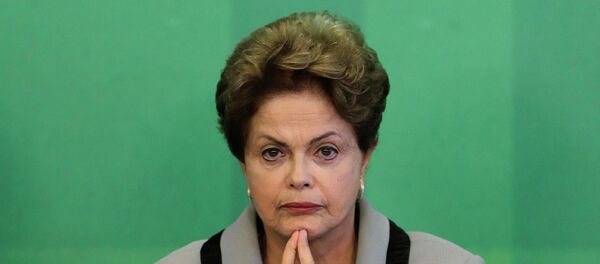 UFA (Sputnik) – BRICS member states will not join unilateral Western sanctions imposed against Russia, the director general at the Department of International Economic Cooperation of China's Ministry of Foreign Affairs said Friday.
"Unilateral sanctions imposed against Russia do not apply to other BRICS countries," Zhang Jun told journalists in Ufa when asked whether anti-Russian sanctions would hamper business and trade ties between Russia and China.
He said that all of the leaders in BRICS had reached a consensus in regard to sanctions against Russia.
"The opposition to the unilateral sanctions is the consensus reached by the leaders of the BRICS countries in the Ufa Declaration and it represents their political stance," Zhang said.
The West has imposed several rounds of sanctions against Russia since 2014 over Moscow's alleged participation in the military conflict in eastern Ukraine. Moscow has denied the accusations, calling the language of sanctions counterproductive.
Following the deterioration of relations with the West, Moscow enhanced cooperation with Arab, Latin American and Asian countries, including with its BRICS partners — Brazil, India, China and South Africa.
An annual BRICS summit is underway in the Russian city of Ufa. It will conclude later in the day.