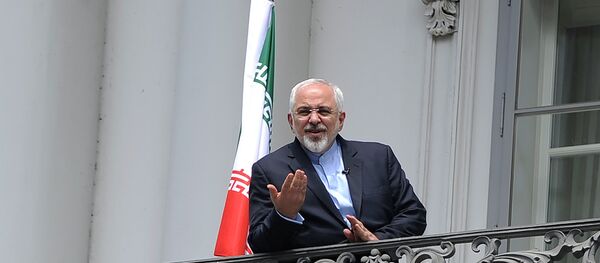 VIENNA (Sputnik) – Iranian Foreign Minister Mohammad Zarif said Friday he would remain in Vienna over the weekend as the P5+1 talks continue.
The P5+1 group of countries, comprising Russia, the United States, Britain, China, France and Germany has long been negotiating with Iran on its nuclear program in Vienna. The sides seek to work out a comprehensive deal which would guarantee peaceful nature of Tehran's nuclear program.
"It seems so," Zarif responded from a balcony in the Palais Coburg premises in response to his plans in regard to the continuing negotiations on Iran's nuclear program.
The Iranian foreign minister said that the parties were "making progress" in the course of the talks, and expressed hope he would leave the site on Monday.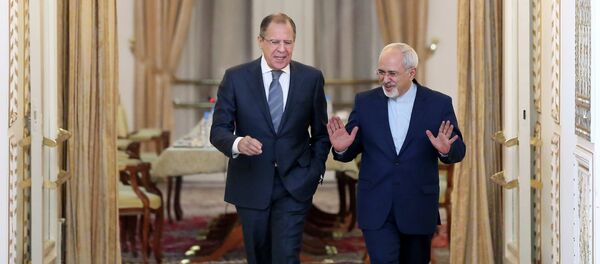 Zarif said "the most important issue at the talks is getting to 'Yes'" in the negotiations with the delegations in Vienna on the issue.
Earlier in the day, Zarif met with US Secretary of State John Kerry and EU High Representative Federica Mogherini and said the meeting was "constructive."
Iran and its six negotiations have long been in talks attempting to reach a full-fledged deal based on the preliminary accords agreed in April. The sides had previously announced the self-imposed deadlines for resolving the issue, but failed to meet them.
As the latest July 7 deadline expired, the sides said they would continue the process, but the official timeline was not stated.