MOSCOW (Sputnik) — China's recent dramatic stock market slump does not reflect a change in the Chinese economy but actually represents a healthy correction, economic experts told Sputnik on Friday.
Chinese shares rebounded on Thursday after the country's financial regulators imposed a series of lending restrictions last week to stem the falling stock market.
"China's recent market turbulence may signal the maturing of China's financial market system rather than any particular government manipulation as suggested by some western observers," Laurence Brahm, a political economist and founder of the non-profit Himalayan Consensus Institute, told Sputnik.
Speculations about a market collapse have more to do with wishful thinking than an understanding of the internal reforms the Chinese government is seeking to advance, he suggested.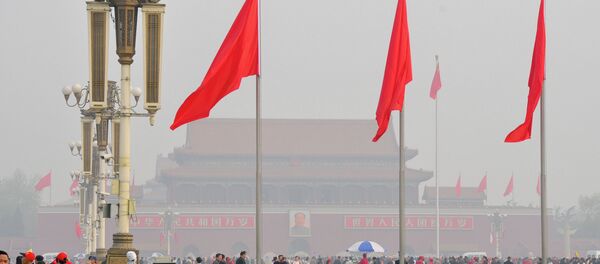 Gregory Beglaryan, a partner at Swiss consulting firm Medelle SA, told Sputnik there was no direct link between the roller-coaster market and China's economic health.
He said the Chinese economy had been deflating over a three-year period. Deflation began in 2013 when the government tightened lending rules, and went into a second phase marked by a corporate debt crisis in 2014 and finally the recent stock market drop in 2015.
In Brahm's opinion, recent stock market volatility is connected to an overall economic trend. He said a 2013 massive corruption crackdown "forced a slowdown on new government investments, allowing liquidity to flush and spike China's capital markets."
Subsequent consolidation of government power encouraged the popularity of the stock market among common people, turning it into a "casino," Brahm said.
"Seeing the bubble, China's billionaire tycoons began to short the market and the bubble burst, leaving people frustrated and angry," he explained.
Beglaryan believes the crisis will primarily hit small brokers. "But actually no one will suffer much because Chinese housewives only had about 10-15 percent of their income invested in Chinese bonds."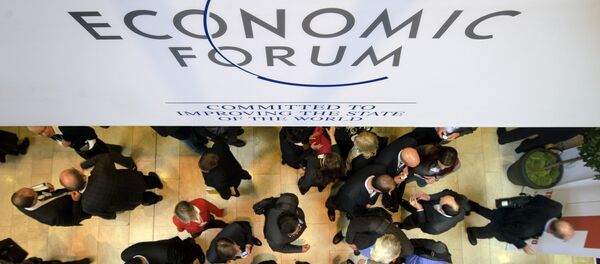 16 January 2015, 06:50 GMT
Brahm predicted the government's next step will be to "intervene, stabilize the market, and push it back to higher levels this autumn on the back of political threshold dates."
Beglaryan said the administration's action to calm the market was sensible. "The market will remain volatile for 2-3 weeks before stabilization kicks in. But this won't affect the economy much," he said, adding the national economy would have been much more exposed to fluctuation if it was an open type with more foreign participants.
He said the market would not recover fully in near future. "I think the Shanghai Composite Index may lose from 10 to 15 percent, and stabilization will not exceed this spring's level," the economist said. He added the Hong Kong market will have more chances to reverse its losses in the near-term.
China's benchmark Shanghai Stock Exchange Composite fell by over 30 percent since mid-June, the largest loss since 2007, before reversing to gain 5.76 percent on Thursday, according to the BBC, the index's biggest since 2009.