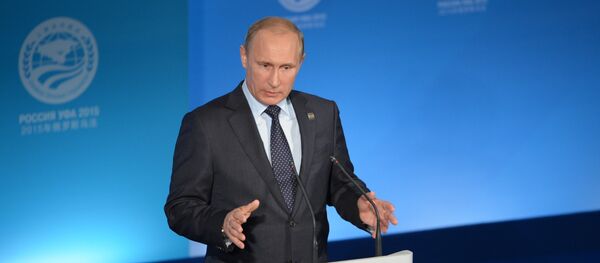 The two prime ministers met at the sidelines of the SCO summit, which closes today, as their countries formalized their entry into the Eurasian security, political and economic organization. Earlier on Friday, Indian Ambassador to Russia Pundi Srinivasan Raghavan told Sputnik that the countries' accession to the organization has served to bring the two nations together, echoing Prime Minister Sharif's statement last week that the SCO would play the "role of a catalyst" in enhancing bilateral ties.
According to a joint statement read out by the two countries' foreign secretaries following the leaders' meeting, the discussion had resulted in an exchange of views on all outstanding issues "of bilateral and regional interest." The statement emphasized that the two leaders had "agreed that India and Pakistan have a collective responsibility to ensure peace and promote development."
In addition to the Indian prime minister's Islamabad visit next year, Modi and Sharif also agreed to hold a meeting in New Delhi between the two countries' security services to discuss "all issues connected to terrorism," and to bring forward scheduled meetings between the countries' border security forces and military intelligence agencies. The leaders also agreed on the need to work out a "mechanism for facilitating religious tourism," agreed to the release of fishermen in each other's' custody, and promised to discuss the ways to expedite the Mumbai terror attack trials.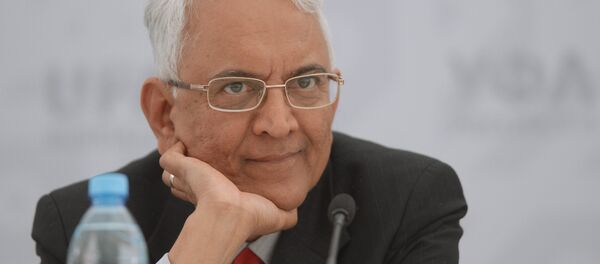 Friday's bilateral meeting between the two leaders was the first face-to-face meeting between the two leaders since Modi's swearing-in ceremony in May 2014, which was attended by the Pakistani prime minister.
Peace talks between the two war-weary neighbors were suspended in January 2013 after the flaring up of tensions on the Kashmir-Jammu line of control serving as the two countries' de facto border, with heavy fighting reported last year. Relations between India and Pakistan have been strained over Kashmir ever since the two South Asian nations gained independence from Britain.