The move would mark Tokyo's first introduction to a multinational defense project. The United States is encouraging Japan's inclusion in the missile group, hoping that it will pave the way for similar alliances in Asia, sources told Reuters.
The 12-country consortium oversees development and shares the costs of the Sea Sparrow missile, an American-made, advanced ship-borne weapon designed to destroy anti-ship sea-skimming missiles and attack aircraft.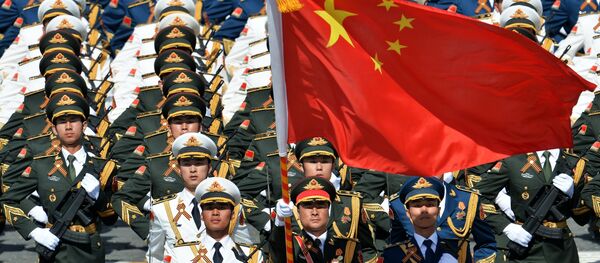 In May, Japanese naval officers traveled to a North Atlantic Treaty Organization meeting in The Hague to learn more about the consortium, Japan's navy and a US source familiar with the trip told Reuters.
Sources said discussion are at a preliminary phase, but joining the consortium would fall in line with Prime Minister Shinzo Abe's beefed up security agenda, which included last year's repeal of a decades-old ban on arms exports.
The consortium, established in 1968 by four countries including the United States, is set to develop an upgraded version of the Sea Sparrow in the coming years.
Including Japan would spread the project's costs, but also open the door for Tokyo to take the lead in multinational military partnerships in Asia – especially at a time when China's military modernization and assertiveness is alarming many countries in the region, the US source said.
"We think this project will allow Japan to lay the groundwork for further defense export programs in the future," the source told Reuters. "We would welcome this kind of security cooperation activity by Japan in the region."
A spokesman for the Japanese navy said in an email to Reuters: "The US Navy is keeping us informed about the Sea Sparrow project. With the aim of improving the procurement efficiency of our ship-based surface to air missiles we are gathering information to make the necessary choice."
Japan's addition to the consortium would be eased by the fact that its navy already uses the Sea Sparrow missile, which is assembled locally by Mitsubishi Electric under an agreement with NATO and US manufacturers.
While open to sharing costs, Tokyo is concerned that the delivery of weapons and equipment from other countries could be disrupted more easily than those made at home, especially during any conflict.
"The concern is what it would mean to security by having to rely on other nations," the Japanese source said told Reuters.