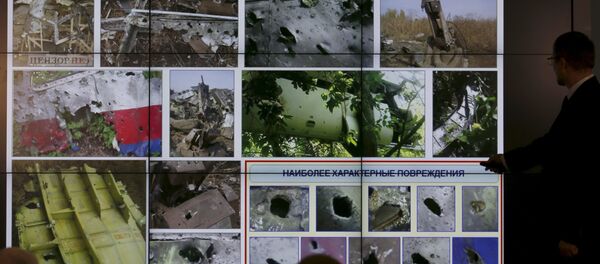 MOSCOW (Sputnik), Alexander Mosesov — The draft UN Security Council resolution on establishing an international tribunal for those who downed Malaysia Airlines flight MH17 last year in Ukraine is ill-timed, since the Netherlands has not completed its official investigation, a member of the German Bundestag Defense Committee told Sputnik.
Russia's Permanent Representative to the United Nations Vitaly Churkin said earlier this week that the draft resolution fails to correctly classify the crash, adding that international tribunals have never been created following civilian aircraft crashes.
"I think it makes sense to wait with the tribunal until the investigation is done," Alexander Neu, the member of the German parliament from the left-wing Die Linke party said.
He stressed that "a parallel process [to the investigation] does not make any sense."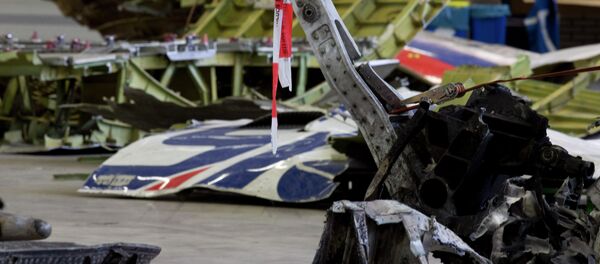 On July 17, 2014, flight MH17 was en route to Kuala Lumpur from Amsterdam when it crashed in southeastern Ukraine. All 298 people on board the aircraft died.
Independence supporters in southeastern Ukraine and Kiev forces, engaged in fighting in the region, accused each other of causing the tragedy.
According to a September 2014 preliminary report by the Dutch Safety Board, MH17 broke up in the air after being hit by multiple "high-energy" objects from outside the airframe. The final report is due in October.