VIENNA (Sputnik) — The source added, that Tehran hopes to strike a deal in the nearest time.
"This night is decisive, but two-three issues remain," the source told Sputnik.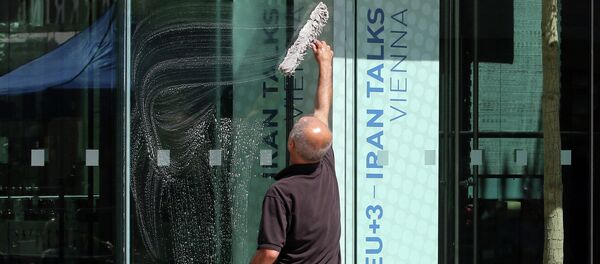 Iran and the P5+1 group of international negotiators comprising Russia, the United States, the United Kingdom, France, Germany and China have until July 13 to reach a long-term comprehensive agreement that would ensure that Tehran conducts nuclear activities only for peaceful purposes.
In April, the sides reached a framework deal, stipulating that Iran cuts back its uranium enrichment, decreases the number of centrifuges and allows the International Atomic Energy Agency (IAEA) inspectors to monitor its nuclear activities in exchange for gradual lifting of economic sanctions imposed on the country.
The deadline for reaching a final agreement on the matter was initially set for June 30, but was repeatedly postponed.