Speaking to French MP Jean-Frederic Poisson in Damascus on Sunday, Assad emphasized "the important role played by reasonable politicians and parliamentarians in France and in Europe in general toward setting right Western policy toward Syria…which has proven to be a failure."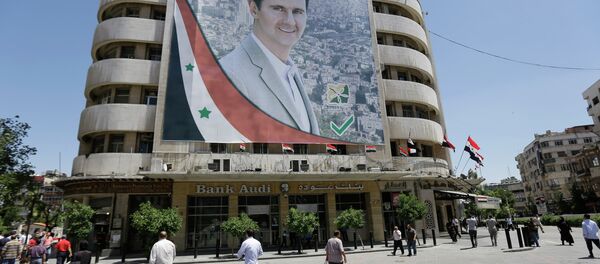 Stating that Western policy in the Middle East has encouraged the spread of terrorism, Assad noted that his country is now engaged in an armed struggle against regional and foreign-backed terror groups which threaten not just Syria and the Middle East, but Europe as well. Assad criticized Western governments for meddling in regional countries' internal affairs, "failing to listen to the voices of nations," and displaying "double standards" in the fight against terrorism.
For his part, Poisson, the leader of France's Christian Democratic Party, stressed that the Syrian crisis could not be resolved without support for the Syrian government and direct dialogue with Assad, adding that "stability in Syria will have a positive impact on the region and Europe."
In a meeting with Syrian Speaker of Parliament Mohammad Jihad al-Laham on Saturday, Poisson, who also serves as vice president of the National Assembly's Study Group on Eastern Christians, expressed his concern over the fate of Syria's Christian minority. Al-Laham told the parliamentarian that the protection of the region's Christians requires the active protection of all people from terrorism and the radical ideologies which drive it.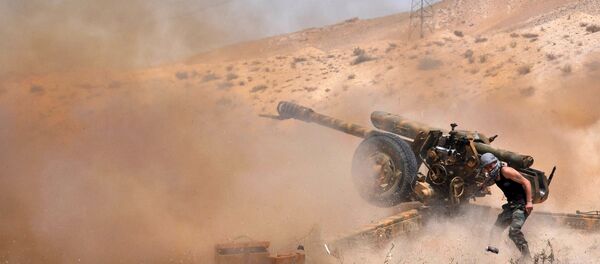 Earlier this year, a French parliamentary delegation's visit to Syria sparked controversy, with President Francois Hollande condemning the lawmakers' visit and their talks with Assad, whom he called a "dictator."
Syria has been mired in a brutal civil war since 2011. The government is fighting a number of opposition groups, including the radical Islamist groups ISIL and Jabhat al-Nusra. The UN estimates that the conflict has claimed the lives of some 220,000 people.