Gurdit Singh said he had been driving an out-of-sight route since he began his position as a private postman in 2008, while other delivery employees were allowed to switch routes every few weeks.
He said his initial request to change routes was declined by Disney before he reached out to the American Civil Liberties Union and the Sikh Coalition. The two organizations in May wrote a letter to Disney.
"Where companies have these look policies or other uniform standards, it's especially difficult for individuals of minority faiths to meet the requirements and so it disproportionately affects them," said Heather Weaver, a senior staff attorney at the ACLU."
Disney responded to the letter and granted Singh's request.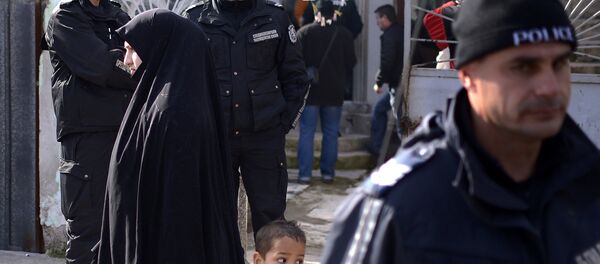 26 February 2015, 19:55 GMT
"They immediately recognized that their previous denials of religious accommodation had been wrong and started to take steps to make sure he worked all the mail routes," she said. "I think this is a great first step to ensuring that Disney's workforce is religiously diverse and that customers see that in their interactions with Disney's employees."
Nonetheless, a lawyer for the Sikh Coalition said Disney discriminated against Singh in the past.
According to Gurjot Kaur, Singh applied for a job at Disney in 2005 and was told he had to work in the back because of his turban and beard. The lawyer also claims Sinhg applied for a doorman position with Disney in 2008 and was rejected because "because his 'costume' did not match the 'costume' necessary." Singh thought the term "costume" was in reference to his turban and beard.
"My turban and beard serve as a constant reminder of my commitment to my faith… these articles remind everybody that we're all equal," Singh told the BBC. "That's not just a Sikh value, that's an American value."