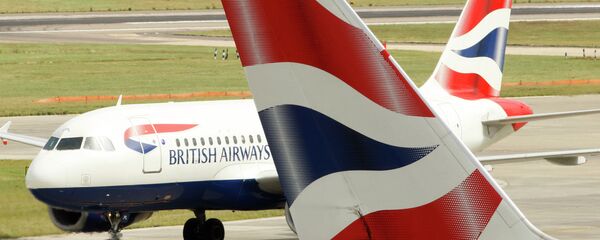 MOSCOW (Sputnik) — A group of activists gathered at London's Heathrow airport to protest the construction of a new runway, an airport spokesperson said Monday.
Earlier this month, a plan was announced to build a new runway about two miles north of the two existing runways at Heathrow. The airport's expansion is expected to be finalized between 2025 and 2029, and will cost the country an estimated $29 billion.
"A group of people have breached the airport perimeter fence and are currently staging a protest on the Northern Runway," a spokesperson for Heathrow Airport told ITV News.
The airport spokesperson was unable to confirm whether the protest would cause air traffic disruptions.
The demonstrators, entering the runway in the early morning, announced they would stay as long as possible to disseminate their message that more runways do not make for more efficient air travel, a spokesperson for the direct action group responsible for the occupation was quoted as saying by the news outlet.