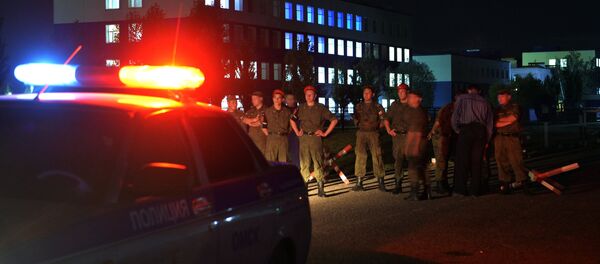 MOSCOW (Sputnik) — A catastrophic collapse of the structure at the Airborne Forces training center on the outskirts of Omsk occurred Sunday night.
"As of 9:45 a.m. Moscow time [06:45 GMT] July 13, thirty-nine servicemen removed from the rubble, twenty of them were dead," Konashenkov told RIA Novosti.
According to Konashenkov, 19 soldiers remain in hospitals.
Konashenkov noted that central military hospitals in Moscow, and also the Military Medical Academy in St. Petersburg have prepared wards to receive the injured.