The situation around the Greek debt crisis is just the tip of the iceberg: the real European economy has long been looted by political leaders and turned into a non-existent "virtual" economy, the author said.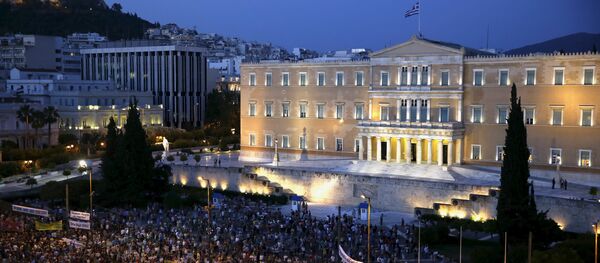 The world's real economy amounts to €73 trillion. However, this amount is only 2 percent of the world's economy, while the other 98 percent is a fake "virtual" economy that produces nothing and creates financial crisis after financial crisis, Mounier said.
In other words, there are two different economies. The real economy relies on the hard labor of people, while the other one, the artificial "virtual" economy, is generated by financial algorithms and machines.
"The end goal of the 'virtual' economy is to put entire nations into debt and make them easier to control. To build a new Tower of Babel — people with one language and one digital currency. We all know, however, that this won't end well," Mounier argued.
If Greece fails to reach an agreement to settle the Greek debt crisis, the future of the Eurozone might be in danger, President of the European Parliament Martin Shulz said earlier on Monday.