MOSCOW (Sputnik) — Last week, Russia vetoed a draft UN Security Council resolution to condemn the 1995 killings in the Bosnian town of Srebrenica as a crime of genocide.
"Labeling Srebrenica as genocide would help them [the West] to intervene all over the world with the words 'we must not let another Srebrenica happen'… would then open a door for the West to intervene in Eastern Ukraine and to say –'well, we want to prevent another Srebrenica now in Donetsk or in Lugansk,'" Ivic said.
In July 1995, some 8,000 Muslim men and boys were killed in Srebrenica, a Muslim-majority town of the mainly Serb eastern part of Bosnia and Herzegovina. The massacre took place after the town was occupied by Bosnian Serbs under the command of Gen. Ratko Mladic.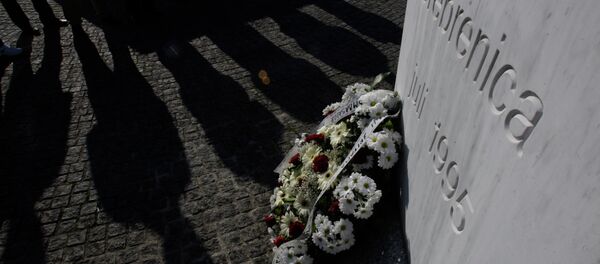 The UN International Criminal Tribunal for the former Yugoslavia (ICTY) and the International Court of Justice have classified the massacre in Srebrenica as genocide. Serbia, as well as Russia, believes that labeling the tragic events in Srebrenica a genocide will not help the cause of Balkan reconciliation.
Ivic added that the reason why the West sought a UN resolution on the matter "so badly" is because it wanted to obtain both a carte blanche for future wars and a justification for past military interventions.
"So it is the justification of what they have already done here in the Balkans and the future justification of their war and military intervention," Ivic said.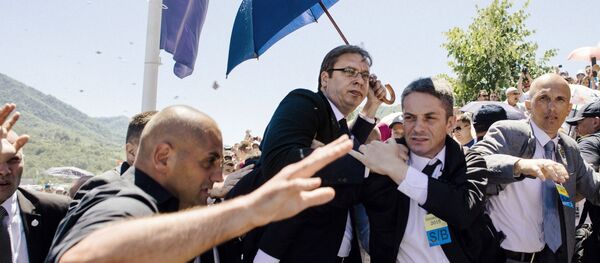 The issue of the mass killings in Srebrenica in mid-1990s is of a purely political nature and was never completely investigated, Sanda Raskovic Ivic said.
"The whole issue of Srebrenica is a pure political issue… Srebrenica is an issue that was not completely investigated," Ivic said.
The politician stressed that in Srebrenica there had been both Muslim and Serbian victims, saying that some 3,500 Serbs had been murdered by the Army of the Republic of Bosnia and Herzegovina, lead by Naser Oric, including in an attack on the eve of Orthodox Christmas in 1993.
"All the world is talking about Muslim victims. This [UN Security Council] resolution and the attitude of the West is dividing the victims not only in Srebrenica, but in Bosnia and everywhere in the Balkans, in the victims of the first class [the Muslim victims] and the victims of the second class [Serbian victims]," Ivic said.