MOSCOW (Sputnik) – The UK share of the loan to save the Greek economy from collapse by means of the European Financial Stabilization Mechanism (EFSM) may amount to $1.5 billion, Sky News reported Monday citing own sources.
Greece is struggling to repay its debts, including $270 billion which it owes to its main creditors — the European Central Bank, the International Monetary Fund and some Eurozone countries.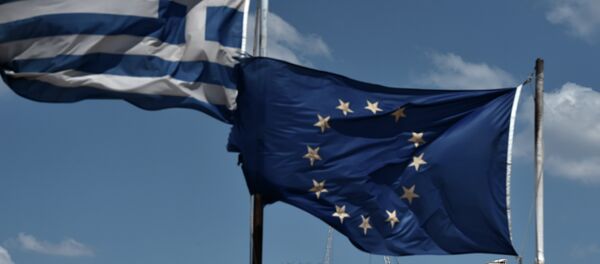 According to Sky News' sources, the EFSM mechanism could be activated before the new rescue plan of some
€
86 billion ($95 billion) for the Greek economy is finally approved. The EFSM could help Greece pay its bills until the new loan is approved.
Since the EFSM is an European Union-wide initiative, and not limited to the Eurozone states, the United Kingdom and other EU members outside the monetary union must also contribute to financing it.
The EFSM was created in 2010 to support the economies of the EU states worst hit by the economic crisis.