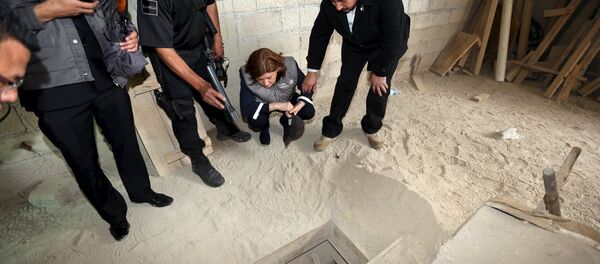 El Chapo managed to escape from a maximum-security prison late Saturday after just 17 months behind bars by using a method so commonly used in Hollywood movies — he dug a tunnel system under his cell.
Previously, Trump touched the subject of illegal immigration and accused Mexico of populating the US with rapists and criminals. His statement caught the media's attention and caused a heated debate after Trump announced last month he was running as a presidential candidate from the Republican Party.
Recently, he has also been tweeting about El Chapo's escape to bolster his claims on immigration and border security.
"El Chapo and the Mexican drug cartels use the border unimpeded like it was a vacuum cleaner, sucking drugs and death right into the U.S.," Trump wrote on his Twitter account Monday.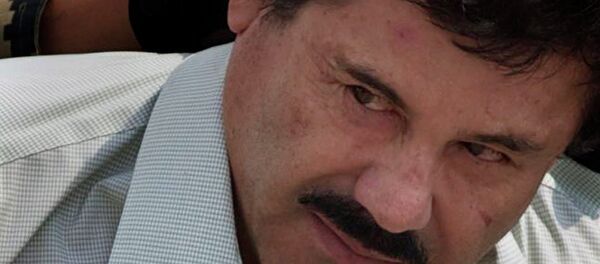 The threat was tweeted Sunday from an account @ElChap0Guzman, although no confirmed connections to the escaped convict have been established. The attack was most likely a rebuttal to Trump's Twitter rant. The message was written in Spanish and translates as "Keep around and I'll make you swallow all your words."
Despite asking the FBI to investigate the matter, Trump refused to back down from his controversial remarks, TMZ reported. "The FBI is fully aware of the situation and is actively investigating this threat against Mr. Trump," his campaign spokesman told AFP.
Joaquin "El Chapo" Guzman, 58, is the leader of one of the most powerful cartels in Mexico, Sinaloa Cartel. It is thought that the cartel is responsible for around 25 percent of all the illegal drugs that enter the US from Mexico.