WASHINGTON (Sputnik), Leandra Bernstein — Chabot explained that US allies in the Middle East previously felt that the US non-proliferation stance made it "the guarantor that an arms race in the Middle East was unnecessary" adding that "with this deal that may no longer be the case."
"A lot of us are very concerned about the potential for an arms race in the region," Chabot said of possible responses to the Iran nuclear deal from its Middle Eastern neighbors.
The Congressman argued that the newly reached agreement puts Iran "on the path towards nuclear weapons down the road."
The ability of Saudi Arabia and "virtually all the Gulf States" to defend themselves against Iran would make missile defense "more desirable," Chabot asserted. Chabot warned that countries in the Persian Gulf may attempt to "protect themselves" by going down that nuclear path as well.
Chabot explained that the agreement, intended to prevent Iran's development of nuclear weapons, may lead to neighboring countries feeling the need "to not only defend themselves, but also perhaps to have weapons themselves."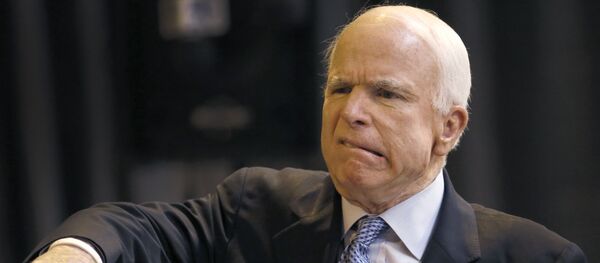 In May 2015, during the course of the Iranian negotiations, leaders in Saudi Arabia asserted that they would "match" whatever nuclear capabilities Iran was granted under a final agreement.
Earlier on Tuesday, negotiators from the United States, Russia, China, France and the United Kingdom plus Germany reached a final agreement with Iran on the parameters of its nuclear program. The deal stipulates international sanctions relief in exchange for verification that Iran will not pursue a nuclear weapon.
The text of the nuclear agreement specifically states it is not intended to establish a precedent for any other state. The Iran nuclear deal is also not intended to set a precedent for international law or obligations under the United Nations Non-Proliferation Treaty, according to the agreement.