WASHINGTON (Sputnik) — The final comprehensive agreement between international mediators and Iran is the best guarantee that Tehran will not have nuclear weapon, US President Barack Obama told the New York Times.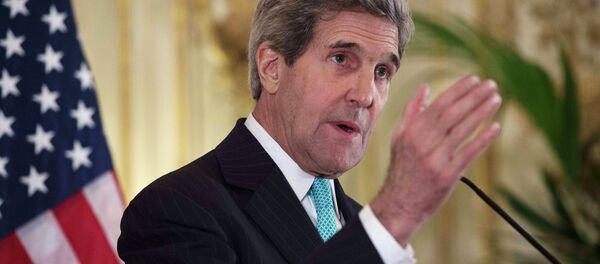 On Tuesday, a landmark deal between Iran and the P5+1 group, comprising Russia, the United States, the United Kingdom, France, Germany and China, aimed at guaranteeing the peaceful nature of the Iranian nuclear program was reached.
"We are not measuring this deal by whether it is changing the regime inside of Iran. We're not measuring this deal by whether we are solving every problem that can be traced back to Iran, whether we are eliminating all their nefarious activities around the globe. We are measuring this deal by…Iran could not get a nuclear weapon," Obama said on Tuesday.
The US president added that "this [agreement] by a wide margin is the most definitive path by which Iran will not get a nuclear weapon, and we will be able to achieve that with the full cooperation of the world community and without having to engage in another war in the Middle East."
The sides reached an agreement stipulating international sanctions relief in exchange for verification that Iran will not pursue a nuclear weapon following months of negotiations.
According to the final text of the nuclear agreement, Iran will under no circumstances seek to develop or acquire a nuclear weapon. The text also claims the final deal will positively contribute to regional Middle Eastern security.