Selling them to a third party has long been speculated as the best of the worst solutions available to France. Canada, China and the United States have been repeatedly named as potential buyers but these deals are highly unlikely to come through. The National Interest, an American bimonthly magazine, makes a special case for Brazil, whose fleet coincidentally needs a capital ship to serve as an offshore command center.
© Sputnik / Vitaly Podvitski
End of the Road?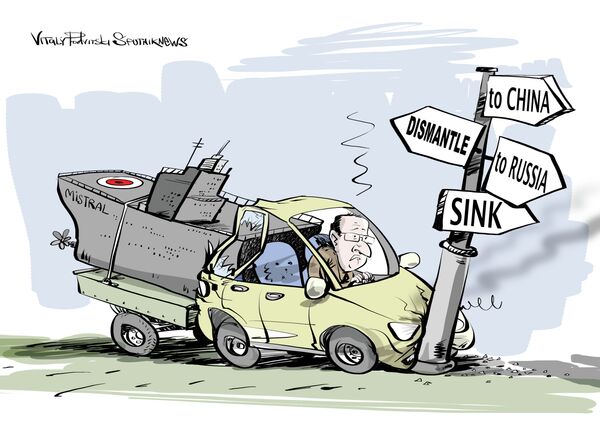 End of the Road?
© Sputnik / Vitaly Podvitski
Mistral is a regional game changer
The main argument is that of regional ambitions and can be framed as an issue of leading versus following. In this respect, a Mistral is a game changer, according to the National Interest.
"An amphibious assault ship, like the Mistral, gives a navy the capacity to undertake an independent leadership role in a littoral crisis," the magazine noted, specifically referring to disaster-relief operations.
This is an issue in Latin America. "Several Latin American countries have expressed frustration about their ability to conduct maritime relief operations independent of the United States," the media outlet said, citing an operation following the devastating 2009 earthquake in Haiti as an example. Brazil was eager to contribute to the relief efforts but was sidelined by the US.
"In short, in maritime relief operations the ownership of an amphib makes the difference between a leadership role (including the ability to manage and steer the course of the operation) and a support role (in which another navy calls the shots). And for most countries, maritime relief operations happen much more often than active combat operations," the National Interest explained.
Why would Brazil need a Mistral?
The Brazilian Navy's only flagship – an aircraft carrier, dubbed São Paulo – was commissioned in 1963 by the French Navy. Paris transferred the Clemenceau-class ship to Brazil in 2000, where it is expected to remain in service until 2039.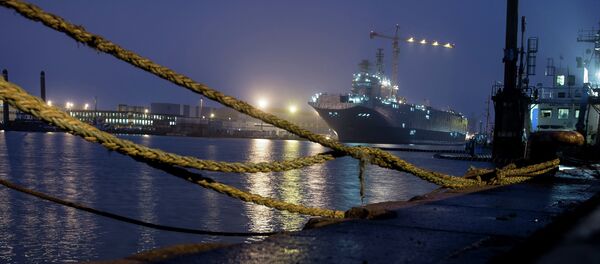 By that time it will be 76 years old, which is far beyond the retirement age for military hardware. Moreover, São Paulo has often been reported to be in constant need of repairs and maintenance.
Brazil cannot build an aircraft carrier by itself and no one is selling these ships at the moment. A Mistral or two could assume the leadership role from aging São Paulo.
They have another major advantage over aircraft carriers: the amphibious assault ships are "cheaper and easier to maintain than aircraft carriers." They also "offer a single platform that can combine sea control, offensive strike and disaster relief," the National Interest observed.
Amphibious assault ships gain in popularity… but not in Latin America
Not a single major Latin American country has expressed a real interest in purchasing a Mistral-like ship, yet more and more nations, including but not limited to South Korea, Japan, Italy, Australia, China, India and Russia, contemplate investing into these warships.
"The [Latin American] disinterest in amphibs is curious, particularly because amphibs are ideal naval vessels for countries that don't anticipate having to fight in the near future. While operating fixed-wing aircraft carriers has strained the naval budgets of Brazil and Argentina, amphibs don't stretch means nearly as far," the magazine pointed out.
Although the Mistrals offer offensive combat capabilities, the region could benefit from their role in managing the aftermath of natural disasters, as well as aiding in the efforts to fight drug and human trafficking. In this respect, their purchase is unlikely to spark a regional arms race, the National Interest stated.
"The Mistrals can increase Brazil's regional influence not merely by existing, but also by doing things on a daily basis. [They] would immediately become the most impactful warships owned by a South American navy since the early days of the twentieth century. The two ships could even operate along the Amazon, which is navigable for big ships for large extents," the magazine concluded.
The fate of the Mistral deal inked between France and Russia remains in limbo. According to latest reports, both sides are close to arriving at an agreement under which Moscow will receive compensation for the ships' non-delivery.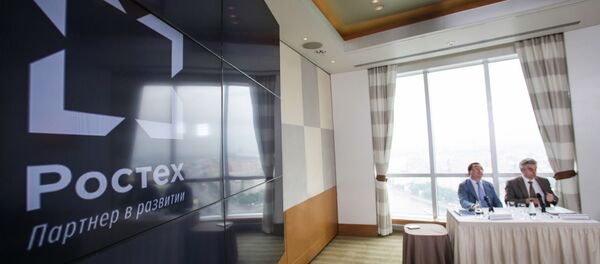 But until this matter is settled, France cannot sell the Mistrals to a third party.
At this point Russia does not need the amphibious assault ships built in France, because it has all the technology needed to manufacture similar ships at home. The growing global interest in this type of vessel opens up exciting export possibilities, especially considering Russia's close ties with Brazil or China for that matter (the three nations are part of the BRICS forum).
In a few years' time, Russia could start making inroads in this sector of the lucrative arms market and Moscow seems to have already laid the groundwork to secure deals in the future.
The Mistral-Class Helicopter Carrier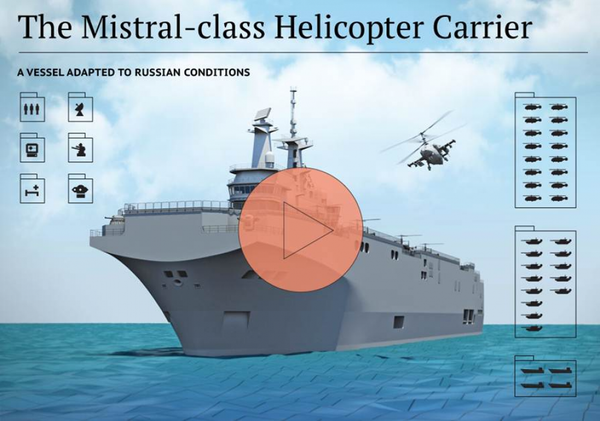 The Mistral-Class Helicopter Carrier