LONDON (Sputnik) — On Tuesday, the IMF said that EU countries should give Greece a 30-year grace period on paying back its European debt.
"The point they [the IMF] are making that there needs to be debt relief for Greece must be right," Cameron told the UK parliament.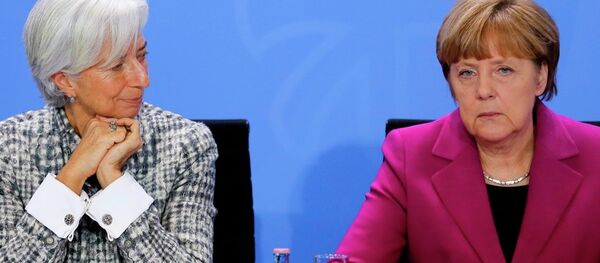 Earlier this week, speaking at a Brussels summit for finance ministers, Chancellor of the Exchequer George Osborne asserted that British taxpayer money would not be used as part of the Greek bailout as the United Kingdom was not a Eurozone member.
Greece is struggling to repay its debts, including the $270 billion it owes to its main creditors — the European Central Bank, the International Monetary Fund and some Eurozone countries.