MOSCOW (Sputnik) – Russia's Nord Stream-2 gas project may gain an additional partner in the form of French multinational electric utility company Engie, the head of Russia's state-owned energy company Gazprom said Wednesday.
Gazprom announced plans last month to build two additional branches of the Nord Stream from Russia to Germany in a joint project with E.ON, Shell and OMV for an estimated cost of €9.9 billion ($11.2 billion).
"The Engie group is interested in participating in this project and is ready to start negotiations on preparing legally binding documentation," Gazprom CEO Alexei Miller was quoted as saying in a company statement.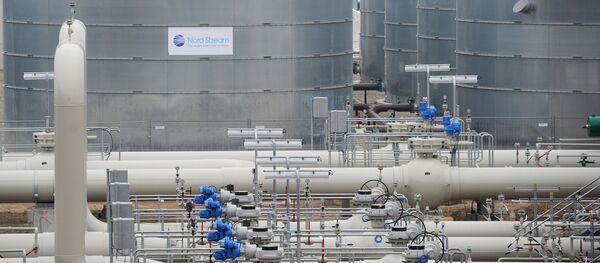 He added that Gazprom and Gaz de France (Engie's predecessor, known as GDF Suez before April 2015) share over a decade of partnership, including within the Nord Stream-1 project.
"We are confident that Engie joining the project will make it truly pan-European and will serve as yet another testament to reliable mutually beneficial partnership in the energy sector," Miller was quoted further.
Miller met with Engie's Vice-Chairman and President Jean-Francois Cirelli at the St. Petersburg International Economic Forum last month, where the executives stressed the need to expand cooperation and open new supply routes to Europe.
In last month's announcement, Miller said that Nord Stream-2's target markets would not differ from those of Nord Stream-1.
As part of the first project, Russian natural gas flows across a 759-mile pipeline to deliver up to 55 billion cubic meters to Germany and the rest of Western Europe, including the United Kingdom.
Miller said last month that he expected the Nord Stream-2 pipeline to be operational by the end of 2019.