That would make Trump at least $1.26 billion richer than he said he was a month ago, before Trump saw some of his most prominent business relationships go up in smoke over racial comments he made.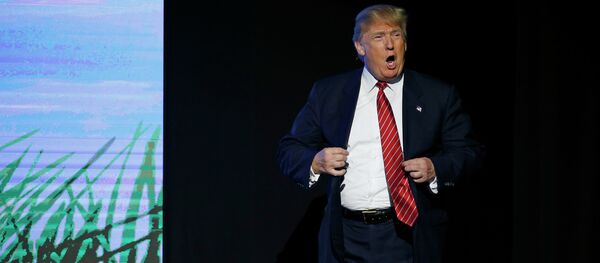 After Trump announced on June 16 that he was running for president, he pegged his net worth at about $8.74 billion.
He also hurled inflammatory comments about Mexican immigrants, which led several of his business partners to decide they no longer wanted to work with him, including Univision, NBCUniversal, Macy's, NASCAR, ESPN, and the FAA, among others.
Despite losing all of that business, Trump claimed he has gained more than $1 billion in net worth.
For what it's worth, Forbes estimated Trump to be worth about $4.1 billion – less than half what he claims.