Texans still have their guns, martial law is not in place, and not one conspiracy theorist or member of the "Counter Jade Helm" group have been dragged away to FEMA camps as of dinnertime on day one.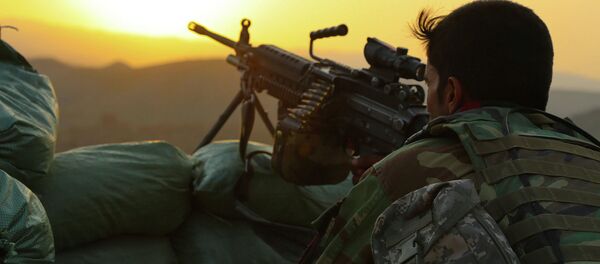 "The public can expect little disruption in their day-to-day activities since much of the exercise will be conducted in remote areas," a statement from Army officials read. "The most noticeable effect the exercise may have on the local communities is a slight increase in vehicle traffic and the limited use of military aircraft and its associated noise." 
The exercise launched pretty much undetected, even by those who were out with their cameras searching for it.  Some in the town of Bastrop reported hearing gunfire in the distance, but that isn't particularly remarkable near Camp Swift, where the Texas National Guard undergoes training.
Seven states were selected to be part of the large training drill, due to their topography being ideal for replicating the climate and terrain in foreign combat zones.  After a map of the drill was made public, though, speculation and rumors began to fly.
Conservative media groups latched on to Texas and Utah being labeled "hostile" for the training, using the map to stir up fear and boost their readership.  The pressure became so intense that Texas Governor Greg Abbott ordered the State Guard to keep an eye on the training.
"It is important that Texans know their safety, constitutional rights, private property rights and civil liberties will not be infringed," Abbott wrote last April to the commander of the state guard. 
According to the New York Post, at least two people have mailed the governor tinfoil with a note reading, "for your hat!" 
Meanwhile, another group, containing former law enforcement and military service members, is determined not to be labeled conspiracy theorists, but set up a multi-state operation called "Counter Jade Helm."
"We're the neighborhood watch of this program," Eric Johnston, a retired Arizona firefighter and sheriff's deputy who started the Counter Jade Helm group, told the LA Times.
Approximately 200 people — many of whom are former military and law enforcement officials — have enlisted in the volunteer groups, with the largest contingent in Arizona. The group even has a licensed pilot who intends to use his private aircraft to help monitor the drills.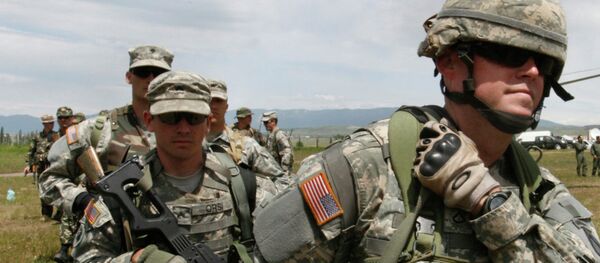 "If a team member sees two Humvees full of soldiers driving through town, they're going to follow them," Johnston said. "And they're going to radio back their ultimate location."
Still, the group maintains that they do not believe that the military is gearing up for martial law.
"Counter Jade Helm, aka CJH, is a training exercise for the people. In response to the military's multi-state training, called Jade Helm 2015, citizens will participate in an unofficial fashion to practice counter-insurgency, organizational and intelligence gathering and reporting skills," the group's website states.