MOSCOW (Sputnik), Anna Liatsou – The extension of Russia's proposed Turkish Stream gas pipeline through Greece may be signed within months, the ruling Syriza party secretary and member of parliament told Sputnik on Thursday.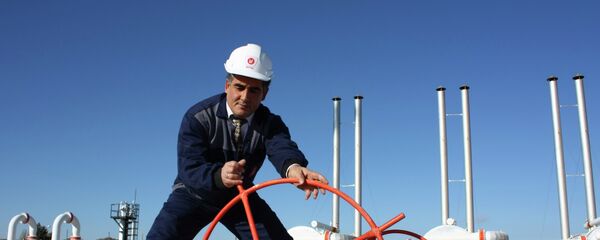 Russia and Greece signed a memorandum on cooperation at last month's St. Petersburg International Economic Forum for the construction of the pipeline, due to extend the Turkish Stream from Turkey through the Greek territory.
"Of course, we are very interested. And we hope that the whole plan will be signed in the next few months," Dimitris Vitsas said.
Last week, Greek Energy Minister Panagiotis Lafazanis said the Hellenic Republic's parliament had ratified legislation designating that a recently established state-owned company would take part in the joint venture.
Athens stands to benefit from lower gas prices and transit revenues from the natural gas pipeline, anticipated to be launched by late 2016.
Up to 47 billion of Turkish Stream's total annual capacity of 63 billion cubic meters is expected to flow to the Turkish-Greek border gas hub.