WASHINGTON (Sputnik), Leandra Bernstein — It will take time and reassurance for the United States to eventually overcome Israeli opposition to the Iran nuclear agreement, former Under Secretary for Policy at the US Department of Defense James Miller told Sputnik on Thursday.
"Clearly, [Israeli] Prime Minister [Benjamin] Netanyahu has strong views, but I think that many people in Israel will come to understand, if they don't already, that this deal is very much in Israel's national security interest," Miller said of the Iranian nuclear agreement.
Throughout the 20 months of negotiations with Iran, the Israeli government has attempted to prevent the United States from reaching a deal with Iran.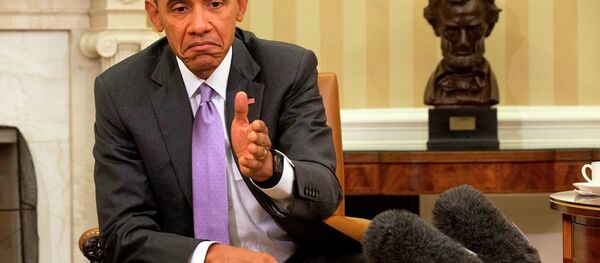 Following the Tuesday signing of the agreement, Netanyahu called the deal "a historic mistake," and accused negotiators of setting on an agreement that makes the world less safe.
If the United States continues to reassure Israel through strengthening security cooperation and explaining the benefits of the Iranian nuclear deal, "over time that will be successful," Miller stated.
Miller left the Pentagon in 2014 after serving under President Barack Obama and is currently the president of a strategic consulting firm.
US Secretary of Defense Ashton Carter is scheduled to visit Israel next week in an effort to reassure Israel of the merits of the Iranian nuclear agreement.