MOSCOW (Sputnik) – CEO of the French Total oil and gas company, Patrick Pouyanne, considers economic integration to be the best course towards political stability in Russia's relations with the European Union.
In a Friday interview with the Russian Kommersant newspaper, Pouyanne recalled that Russia's deeper economic integration with Europe was up for discussion a few years ago.
According to the Total head, EU-Russia relations, which have suffered amid the crisis in Ukraine, could benefit from such integration. Pouyanne also advised foreign businesses to maintain close ties with Russia despite the Western sanctions imposed against the country over its alleged involvement in the situation in Ukraine.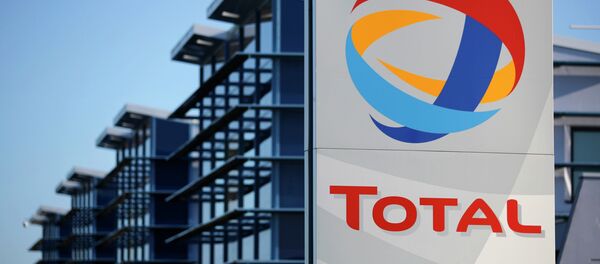 The European Union, the United States and a number of their allies have introduced several rounds of sanctions targeting Russia's energy, defense and banking sectors, as well as particular individuals. The sanctions came after Crimea's voter-backed reunification with Russia, which occurred in March 2014.
In June 2015 the sanctions were extended for a further six months.
Total's business in Russia has been hampered by western economic sanctions, but the French energy giant has continued its participation in joint projects despite the difficulties.
According to Pouyanne, Total plans to stick to its current course, which is the same as it was under the company's former CEO Christophe de Mangerie.
Pouyanne was appointed as the director general of Total after Margerie died at Moscow's Vnukovo-3 Airport in October 2014, when his Falcon 50 business jet crashed upon take-off.
Margerie spoke against western sanctions imposed on Russia in his last public address made before the Vnukovo crash.
According to Russian President Vladimir Putin, the joint projects between Russia and Total can undoubtedly influence European and global energy.