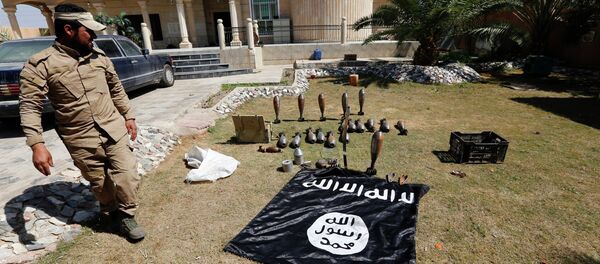 MOSCOW (Sputnik) – A new Afghan paramilitary organization, which vows to protect the country from the Islamic State (ISIL) jihadist group, aims to prove to the government that terrorism can be successfully countered, the group's leader told Sputnik Dari.
The militia, called "Death to ISIL and Terrorists!," was created in the beginning of the year in northern Afghanistan following reports that ISIL had a presence in the country.
"There are foreign troops stationed in the country but neither they, nor the 350,000 Afghan troops trained by them can successfully counter the Taliban and other insurgent groups… Now ISIL has surfaced. We formed 'Death to ISIL and Terrorists!' to prove to ourselves and the country's authorities that terrorism can be countered," Haji Mohammad Mahdiyar said.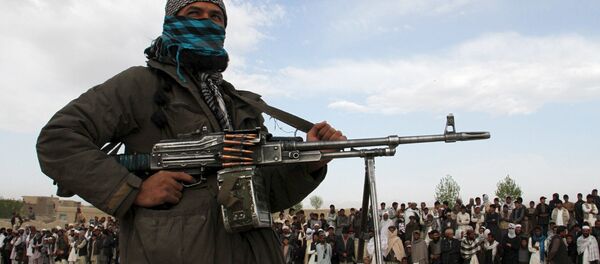 The organization will fight the Taliban and ISIL as well as other radical armed groups in Afghanistan despite the fact that the country's government does not support the militiamen, he added.
Security in Afghanistan is fragile following the withdrawal of NATO forces at the end of 2014.
In January, the ISIL jihadist group, which has been mainly operating in Syria and Iraq, announced it expansion into Khorasan, a historic region which straddles parts of Afghanistan, Iran, and Turkmenistan. The same month, NATO confirmed that ISIL was recruiting fighters in Afghanistan and neighboring Pakistan.
According to Sputnik Dari and Sputnik Pashto, the first ISIL cell was formed in the southern Afghan province of Helmand.