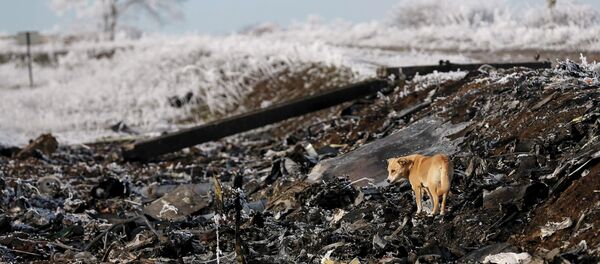 MOSCOW (Sputnik), Svetlana Alexandrova – The findings of the anticipated Dutch Safety Board's report into downing of flight MH17 over eastern Ukraine will be very limited in their scope and will not assign responsibility, a former chairman of the US National Transportation Safety Board (NTSB) told Sputnik on Friday.
The full report is due to be released in October 2015. It is a technical investigation, expected to indicate that the Malaysian passenger plane was struck by a ground-air missile, probably a Russian-made Buk, NTSB former chief Mark Rosenker said.
"The Dutch safety board is only going to say that aircraft was struck. That is all what the Dutch safety board is going to be able to do," the retired US Air Force major-general said.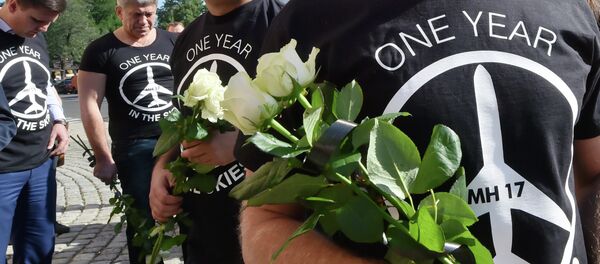 He explained that the Dutch investigative body had no authority to prosecute those who brought the airliner down. Bringing those responsible to justice is what a UN tribunal would be tasked with, if the resolution to establish one is passed.
"I don't know if we would ever get to the final clue who was a commander that literally authorized that and put a finger on a button to lunch the missile. That is not a role of the Dutch Safety Board or those who involved with the investigation to prosecute," Rosenker said.
Also Rosenker noted that the on-site Dutch investigation into last July's downing of a Malaysian airliner in war-torn eastern Ukraine was carried out under duress and was not as sophisticated as it should have been. 
Rosenker told Sputnik the technical investigation into the crash of the MH17 flight "is not as sophisticated and efficient as it should have been."
"Nobody did a ceasefire on both sides to help the investigation. It was done under significant duress for those investigators who go to this terrible area to recover the parts and the bodies," he said.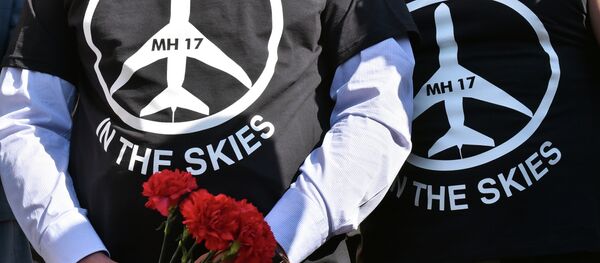 The Malaysia Airlines flight MH17 crashed in eastern Ukraine as it flew from Amsterdam to Kuala Lumpur, killing all 298 people on board. Ukraine's government troops and militias of the self-proclaimed Donetsk People's Republic (DPR), who were fighting in the area at that time, have pointed the finger at each other.
Mark Rosenker served on the National Transportation Safety Board between 2006 and 2008. The board was able to familiarize itself with the draft Dutch report after it was circulated among interested parties earlier this month, as the NTSB is defined as an interested party since the crashed Boeing was a US-made aircraft.