In 2014, The National Interest ranked Russia's Sukhoi Su-35 Flanker-E as "the most potent fighter currently in operation with the Russian Air Force," due to its ability to travel at top speeds at high altitude.
That moniker was just the latest sign that Eurofighter Typhoon needed crucial upgrades to compete. The Eurofighter Enhanced Manoeuvrability (EFEM) program was launched for just that reason, and has just completed trials of the new Aerodynamic Modification Kit (AMK).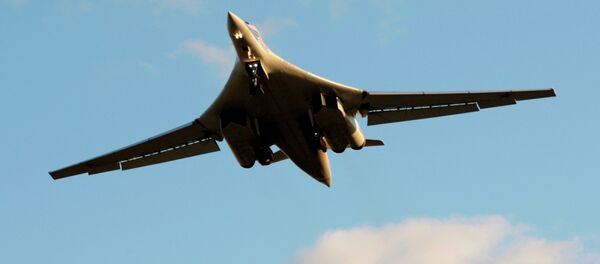 According to a statement from project pilot Raffaele Beltrame, the plane is operating better than expected. With the AMK, angle-of-attack capability has increased by 45%, and roll-rates have increased by a full 100%.
"It's right to say that the EFEM/AMK work has allowed us to discover a new aircraft with much higher performance and greater potential to meet the challenges of the years ahead," Beltrame said.
In 2009, Eurojet, an aviation company, had proposed improving the Typhoon's maneuverability by giving more power to the plane's engines. That idea proved to be too costly and was abandoned. 
The AMK, however, uses cheaper, exterior modifications which allow the Typhoon to maximize lift.
The improved maneuverability also means that the fighter will be capable of carrying more heavy weapons. With slight modifications, the Typhoon could be capable of carrying air-to-air missiles, cruise missiles, low-collateral air-to-surface missiles, or a precision-guided bomb. Airbus is also considering an anti-shipping missile option, which would allow the fighter to increase its role in maritime conflicts.
The Eurofighter is primarily used by the British, German, Italian, and Spanish air forces, but is also utilized by Austria, Saudi Arabia, and Oman.