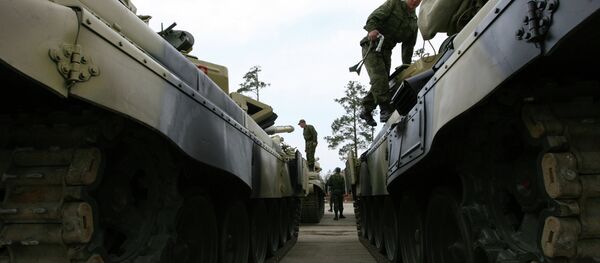 During a joint military drill of the Russian Airborne Troops (VDV) which took place in Pskov Region, 2,000 military personnel landed with all-terrain vehicles; the event lasted four days and ended Friday night.
More than 20 transport aircraft dropped around 2,000 paratroopers with quad bikes and armored vehicles within a 30-minute period. Paratroopers from the Tula-based VDV formation were deployed at the training facilities of their Pskov counterparts to perform a deep airborne assault scenario. Soldiers were taught the kind of defensive tactics that are used when helicopter support isn't provided for the first time. Command and control were conducted with the help of the brand-new digital telecommunication system Andromeda D.
There are reports that the military plans to acquire about approximately 400 quads for the reconnaissance units of the VDV. These Russian-made military quads, which are used by the airborne troops, were revealed to the public first during the November 2014 joint Russian-Serbian anti-terrorist drills "SREM-2014". Quads were also present during the Collective Security Treaty Organization military drills, held May 2015 in Tajikistan.
Military police, currently under formation in the Russian armed forces, also plan to utilize all-terrain vehicles. They will be in use at the Arctic military bases that Russia is building or reconstructing.