MOSCOW (Sputnik) – The latest nuclear agreement with Iran does not preclude the use of military means to deter the Islamic republic, US Secretary of Defense Ashton Carter said as quoted by local media.
"One of the reasons this deal is a good one is that it does nothing to prevent the military option… which we are preserving and continually improving," the Washington Post quoted Carter as telling reporters Sunday en route to Israel.
Israeli Prime Minister Benjamin Netanyahu has voiced staunch opposition to last week's landmark deal easing anti-Iran sanctions in return to limits to its nuclear development program.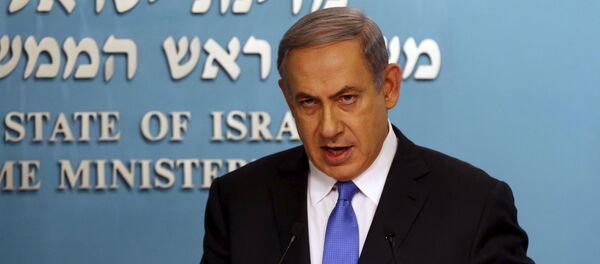 His administration argues Tehran will use the money freed up from sanctions relief in alleged support of terrorist groups threatening Israeli national security.
Speaking at the start of his Middle Eastern tour, Carter attempted to allay Israel's apprehensions regarding the Joint Comprehensive Plan of Action (JCPOA), but ultimately maintained his course.
"I'm not going to change anybody's mind in Israel. Friends can disagree. We can agree to disagree about the deal," Carter said as quoted by Bloomberg.
The UN Security Council is scheduled to vote on the Iranian nuclear program resolution Monday afternoon.
The US Congress has given itself a two-month deadline to vote on the JCPOA. President Barack Obama can veto the legislative branch's rejection of the deal, after which Congress would need a two-thirds majority to overturn the veto.