Greece's limit on cash withdrawals and capital controls will stay in place. However, now Greeks will be able to withdraw 420 euros a week at once instead of just 60 euros a day.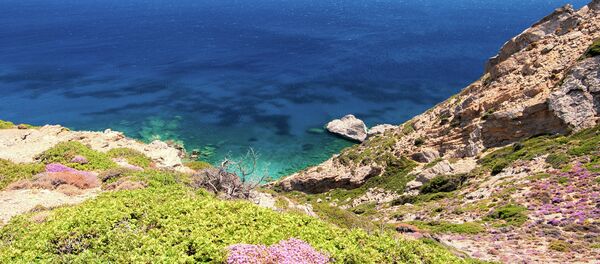 Large queues are expected at bank branches as people access their deposit boxes, which are not subject to any capital controls.
Also, there are still restrictions for Greeks wishing to send money abroad.
"Capital controls and restrictions on withdrawals will remain in place but we are entering a new stage which we all hope will be one of normality," the head of Greece's banking association Louka Katseli told Skai television.
Meanwhile, the three-week closure of Greek banks, with ATM withdrawals limited to €60 a day, has cost the country's economy €3 billion ($3.3 billion), which excludes lost tourism revenue, according to different reports from the country's daily newspaper Kathimerini.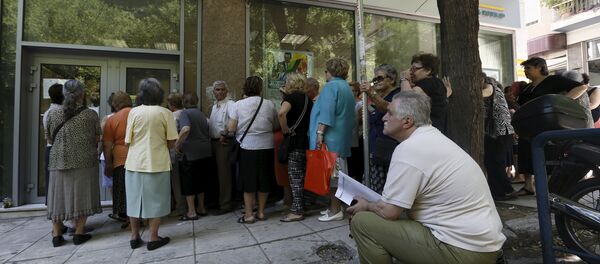 The first three weeks of capital controls have cost retail trade some €600 million ($650 million), with the clothing sector hit hardest.
Estimates by the Panhellenic Exporters Association put the weekly revenue loss due to problems concerning exports at €80 million ($86 million), or a total of €240 million ($259 million).
Another problem, cited by the newspaper, is the backlog of checks and bills of exchange that cannot be paid, meaning that business transactions worth an estimated €6 billion ($6.5 billion) have been frozen, according to the Athens Chamber of Commerce and Industry (EBEA).
The bank closures were introduced on June 29, after the Greek government rejected austerity demands by European creditors and called a referendum, in which over 61 percent of the country's citizens voted against the previous terms of the bailout deal.
Despite the popular mandate, Athens struck a 'cash-for-reforms' deal with its international creditors last week, which was in many respects more draconian than the offer the citizens had voted against.