According to Javier Blas, a London-based journalist and commodities market expert, Iran could restore its oil production faster than analysts and traders predict.

"The consensus among analysts and traders is that Tehran needs at least a year after sanctions are lifted to raise output to the level prevailing before restrictions were imposed in 2012," Blas remarked.

Blas referred to the fact that similar pessimistic assessments for supply disruptions in Venezuela in 2002 and in Libya in 2011 were confounded by "quicker-than-expected recoveries."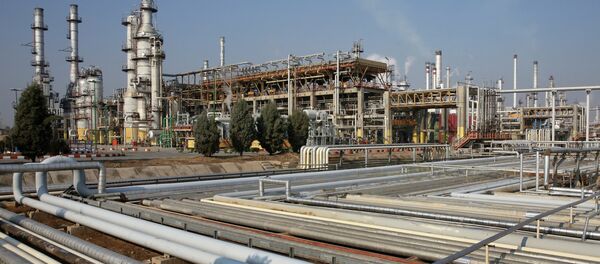 Tehran used to be OPEC's second-largest oil producer after Saudi Arabia. Its pre-sanctions level of output amounted to 3.6-3.8 million barrels per day. Since then, Iran's oil production has decreased to 2.8 million barrels.
On July 14 Iran's Oil Minister Bijan Namdar Zanganeh claimed that once sanctions are lifted, Iran is planning to begin with an export increase of 500,000 barrels per day, and add 500,000 more barrels in six months.  In other words, that means an additional one million barrels a day.

"There really isn't any compelling reason to doubt that Iran could ramp up quite quickly in terms of technical capacity," noted Antoine Halff, head of oil markets at the IEA, as quoted by the journalist.

An additional one million barrels per day by the middle of 2016 could facilitate a further decline in oil prices, Blas warned.

However, commenting on the long-anticipated nuclear deal between Iran and the P5+1, Oilprice.com veteran news reporter Andy Tully still believes that it will take almost a year for Iran to restart its oil exports.

"[T]he process can't begin until the agreement is signed. That won't come until early 2016 at the earliest because the US Congress has two months to study the arrangement, then vote on whether to reject the deal championed by the Obama administration. Sanctions probably won't be lifted until the end of the year if all goes according to plan," Tully pointed out.

Another delay, according to the reporter, could be caused by the International Atomic Energy Agency (IAEA), the UN's global nuclear activity watchdog. Quoting IAEA Director General Yukiya Amano, Tully stressed that IAEA will not release its report on "Iran's compliance with the agreement" until December, 2015.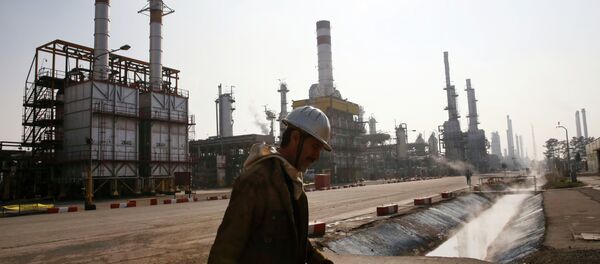 Tully cited independent oil analyst Gary Ross, the executive chairman at the New York-based Pira Energy Group, who said that it should take "a good year" between the day the agreement is inked and Iran adds 500,000 barrels of production a day.

Furthermore, according to Ross, the global market should be able to absorb Iran's additional one million barrels per day "without too much trouble." Although some Western experts are beating their drums about China's economic slowdown, the demand for oil is rising steadily in Asia. Thus far, the market will most likely accommodate Iran's incremental oil production increase without any sudden dip in oil prices.