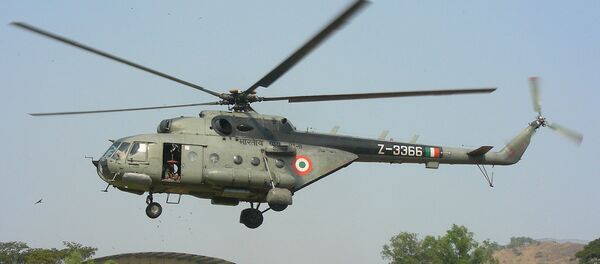 Russia will take part in the construction of 200 military helicopters in India, in a move aimed at diversifying bilateral strategic ties; some media reports said that the 'copter in question is the Russian light multi-purpose helicopter Kamov Ka-226.
Speaking to the Indian news agency PTI, Indian Ambassador to Russia PS Raghavan touted the recently-clinched agreement as part of the several defense projects the two countries are working on.
"Recently, we have agreed to jointly manufacture helicopters in India… The joint manufacture of 200 helicopters in India is a big bang. If two countries decide to manufacture 200 helicopters in India with transfer of technology, and license production, it is a big bang," Raghavan said.
Russia remains the largest supplier of military components to India, accounting for about 60 percent of India's defense procurement. The latest deal will certainly boost Indian Prime Minister Narendra Modi's "Make in India" program that was announced earlier this year.
Кa-226
© Sputnik / Ruslan Krivobok
/
The term "big bang" has repeatedly been used by investors and Indian pundits to describe India's brand-new budget and reform proposals, which are typically stalled by the country's parliament.
Kamov Ka-26 helicopter
© Sputnik / Lev Polikashin
/
Raghavan, for his part, said that the two countries are also considering manufacturing Russian submarines and ships in India, which seeks to lure Russian companies into setting up joint ventures on Indian soil.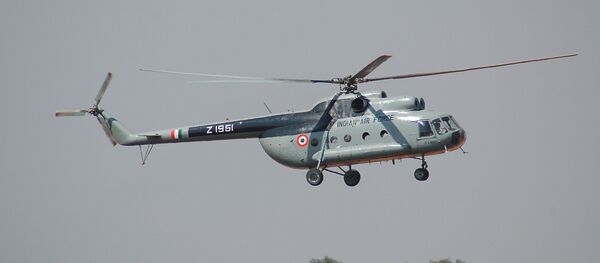 Nicknamed the Hoodlum by NATO, the Ka-226 is a light transport utility vehicle used in police, military and rescue operations. It is a modernized twin turbine version of the successful reciprocative-engined Kamov Ka-26.
The Ka-226's passenger version can carry up to seven people, while the transport version is capable of transporting one ton of cargo inside the fuselage or via an external sling. The Ka-226 is expected to replace the Cheetah and Chetak helicopters currently used by the Indian Army.