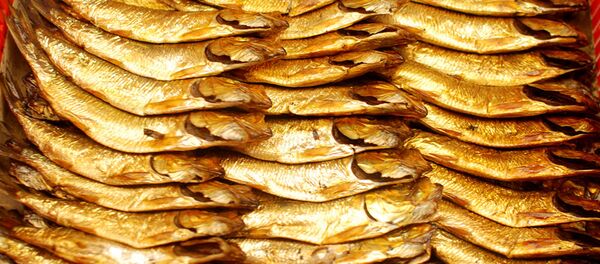 Last week, State Language Commission head Andris Veisbergs strongly recommended that the country's new president speak only in Latvian, saying that he believed that "the opinion of the old commission and that of the new one as well are the same: the president should communicate to Latvian mass media only in Latvian."
Vejonis, who took office earlier this month after being elected to the presidency by the country's parliament last month, vowed that he would continue to speak to press in the language "in which he was addressed, provided that [he knows] the language." Since then, the president has continued to address Russian-speaking journalists in Russian, noting that after being brought up on Pushkin's fairy tales, read to him by his Russian-born mother, he considers the language to be his own.
Commenting on the president's position, Elena Matjakubova, the chairwoman of the Latvian Society of Russian Culture, said that Vejonis has demonstrated a humane position. 
"The president has taken a humane and noble stance by saying that he would not stop using the Russian language." Matjakubova stated, according to Russia's RIA Novosti. "His mission is to educate society," she added.
Vejonis's position on the Russian language is potentially important because despite the fact that it is the primary language of over a third of the country's population, it continues to be classified a foreign language under the country's laws. Language policy is one of the ways in which the Latvian state discriminates against its Russian-language minority, which includes Russians, Belarusians and Ukrainians whose families came to the region after 1940. About 12 percent of the country's population continues to hold 'non-citizenship passports'. These people are unable to vote, unable to hold certain positions in civil service and government, and subjected to limited pension rights.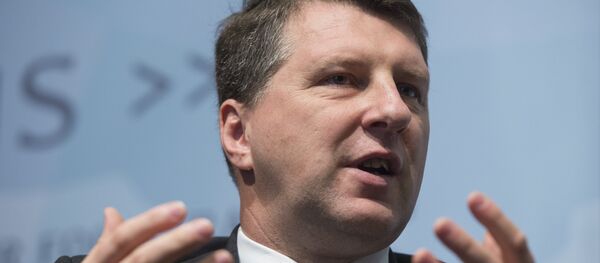 In an interview for popular online news site Delfi.lv last week, Vejonis stated that his country had "made many mistakes" in integrating the Russian speaking minority over the past two decades. The president noted that as a result, "two [separate] information flows have resulted –one in Latvian and one in Russian." He added that he would take it upon himself to look for sources of "common ground, shared by all inhabitants of Latvia."
Narrowly chosen to replace outgoing president Andris Berzins earlier this month, Vejonis became the first Green Party president in the European Union. An environmental engineer by training, he was first appointed Environment Minister in 2002, and later elected to the country's parliament, the Saeima, in 2006. Between January 2014 and June of this year he served as defense minister in the government of Prime Minister Laimdota Straujuma.