WASHINGTON (Sputnik) — Buhari, the first opposition leader to win Nigeria's presidency since the country became independent in 1960, promised to counter the Boko Haram insurgency after he was sworn in office in May 2015.
"We very much look forward to talking about security issues, how we can cooperate on counterterrorism," Obama said in welcoming Nigerian President Muhammadu Buhari to the White House.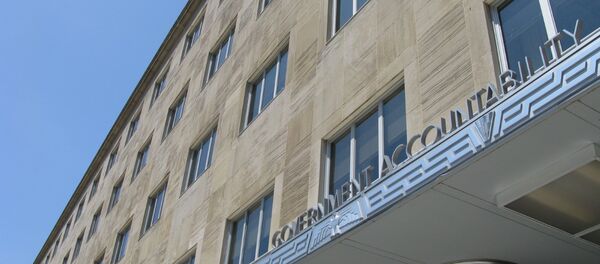 Obama noted he will also discuss with Buhari ways to address corruption in the country, fight climate change as well as infectious diseases like Ebola.
In 2009, the Boko Haram militant group began large-scale attacks in the northeast of Nigeria. The group, which has recently expanded its attacks to neighboring Niger, Cameroon and Chad, aims to establish an Islamic State in the region ruled by Sharia law.
In April 2014, Boko Haram kidnapped 276 schoolgirls in Nigeria's northeastern town of Chibok and 219 of them still missing. The group reportedly uses the captured girls as human bombs.