Currently Russian authorities are investigating an incident which occurred last week that killed two men after a Tu-95 crashed in Russia's Far East during a routine training flight. Although the engine-failure was first cited as the cause of the accident, now investigators suspect the use of low-quality fuel.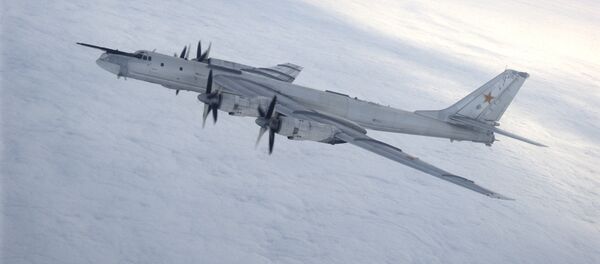 If the fuel version ends up being the cause of the Tu-95 crash, then the words of military experts still hold true — despite its old age, the old Russian bear is still going strong and the accident has nothing to do with its reliability, Aerobuzz.fr said.
To NATO military generals, the Tu-95 is what it has always been — a true nightmare. In response to NATO's increased activity near Russian borders, Moscow began to carry out more Tu-95 training flights, making the Western alliance nervous. Every time NATO radars detect the mighty Russian bomber, their planes are forced to intercept, monitor and escort the Bear.
"Western fighter pilots who intercepted and accompanied the Tu-95 will never forget the noise and vibration felt when flying near the giant," Aerobuzz.fr said.
© Sputnik / Anton Denisov /
Tu-95 strategic bomber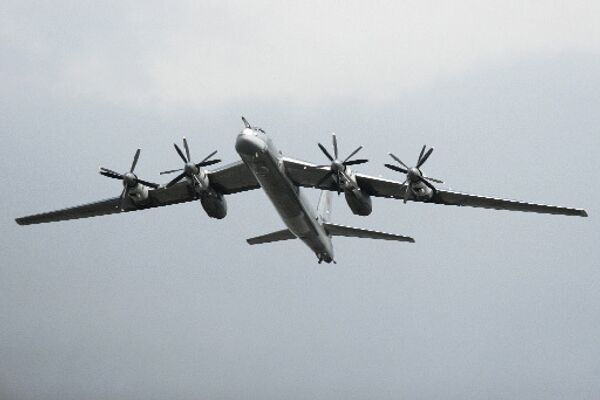 Tu-95 strategic bomber
© Sputnik / Anton Denisov /
The reason behind NATO's fuss over the Tu-95, which can fly up to 14-hours at speeds of 800 km/h at an altitude of 11,000 meters, is that the intercontinental Russian bomber is capable of striking the United States with nuclear bombs.
The Cold War veteran continues to relentlessly survey the skies around Russian borders reminding everyone that Russia is a power to be reckoned with. The Tu-95 Bear is expected to remain in service for at least another decade.