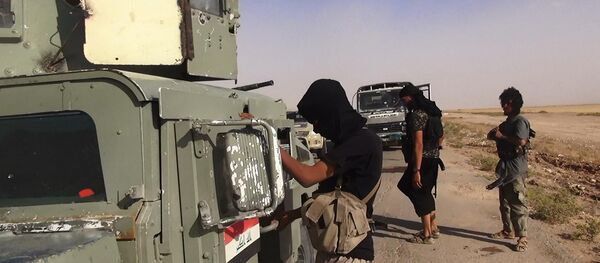 MOSCOW (Sputnik), Anastasia Levchenko — Islamic State fighters have set a training camp in the village of Osve, northern Bosnia and Herzegovina, according to media reports. Moreover, they reportedly try to play on the high level of youth unemployment in the country to recruit new militants.
The Balkan region is known for its multi-ethnic composition and tensions between ethnic groups residing in the country. Bosnia saw major clashes between Bosnians (Muslim), Serbs (Orthodox) and Croats (Catholic) during the country's civil war in 1992-1995.
"A fine delicate balance in Bosnia can be tipped and there is a lot of residual anger that is pent up in the region, and the last thing it needs is an ISIS-related incident to kick off in the region," Fiyaz Mughal, founder and director of Faith Matters, which aims to reduce extremism and intra-faith tensions, told Sputnik.
Mughal explained that any external religious influence in the region could have catastrophic consequences, as there has been little or no reconciliation between ethnic groups.
Moreover, radical Islam may worsen tensions in Bosnia "due to the fact that during the Bosnia war in 1992-1995, many fighters from Afghanistan and other war zones came to Bosnia and their ideological seed may have implanted," Mughal explained.
According to the findings of the International Centre for the Study of Radicalisation at King's College, since the beginning of the year, more than 300 Bosnians have joined Sunni militant organizations in Syria and Iraq.
Some 40 percent of the Bosnian population are Muslim, around 30 percent are Orthodox and some 15 percent — Catholic.