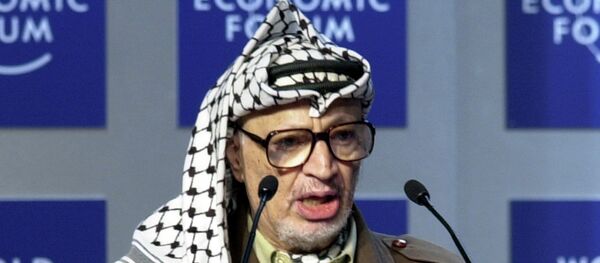 21 January 2015, 14:20 GMT
MOSCOW (Sputnik) — A prosecutor in France's Nanterre requested Tuesday to drop the investigation into the alleged murder of Palestinian leader Yasser Arafat, the French i24 News TV reported, citing a juridical source.
"The prosecution has sent a final conclusion to close the case," the source said, adding that no official charges were brought during the investigation.
Arafat, one of the most prominent figures of the Palestinian independence movement, died in 2004 in France.
In 2012, Arafat's widow called for an additional inquiry into the former leader's death after an investigation by Al Jazeera earlier this year found "significant" traces of polonium-210 on some of Arafat's personal items.